I've been fortunate since I arrived in Oslo to have a wonderful tour guide. My cousin Petter took a few days off from work to show me around and take me to some great places throughout the city. He had to work today, so I set out to explore on my own.
Oslo has a great public transit system. When I arrived, Petter suggested I purchase a one week bus pass, which I did. Sound advice that has proven to have been a bargain. The bus stop is literally steps from Petter's front door, and in a few minutes ride connections can be made to other buses, trams, subways, and trains. The pass covers all of them, plus some boats and ferries.
My first stop was the Vigeland Sculpture Park. One can't be bashful about seeing nude statues here, as the place is full of them. The park features a lifetime's work of sculptor Gustav Vigeland, who- in exchange for a place to live and work, created this amazing sculpture park. The park is huge, and people use it- both visitors and locals alike. I spent a few hours at the park- part of that time waiting out a rain storm under a tree, as others were too. When the rain stopped, the sky cleared, and the sun once again came out.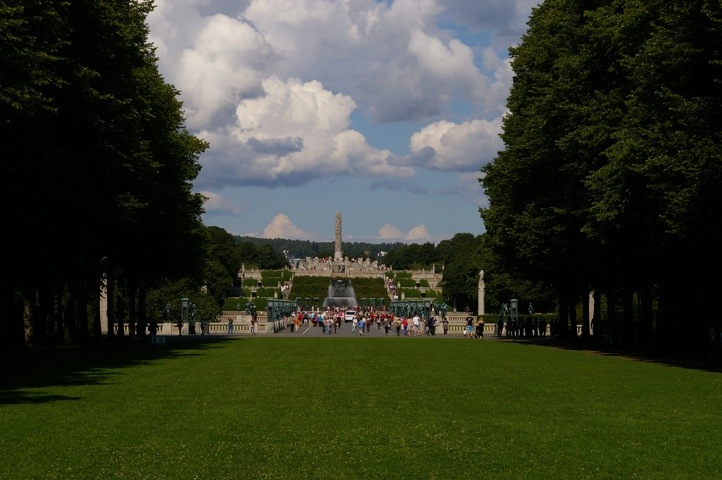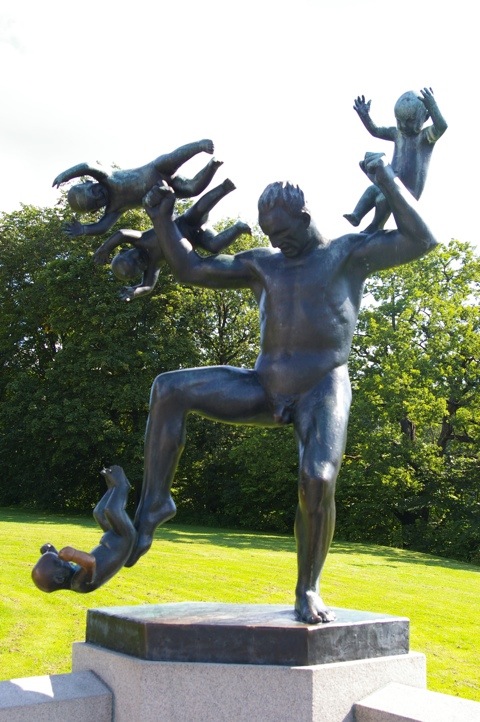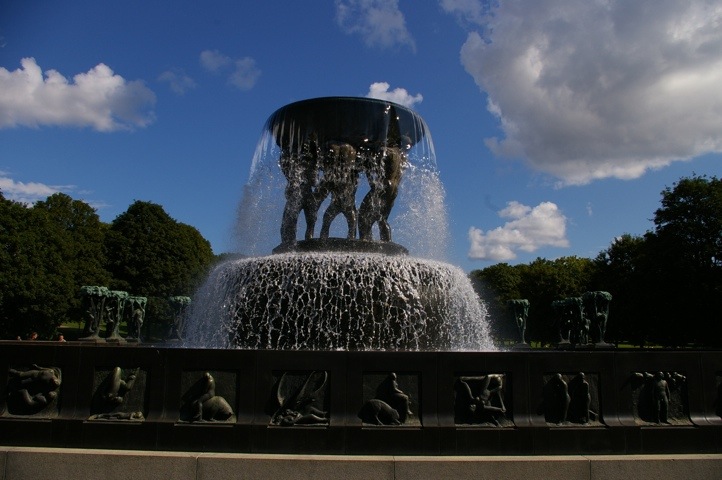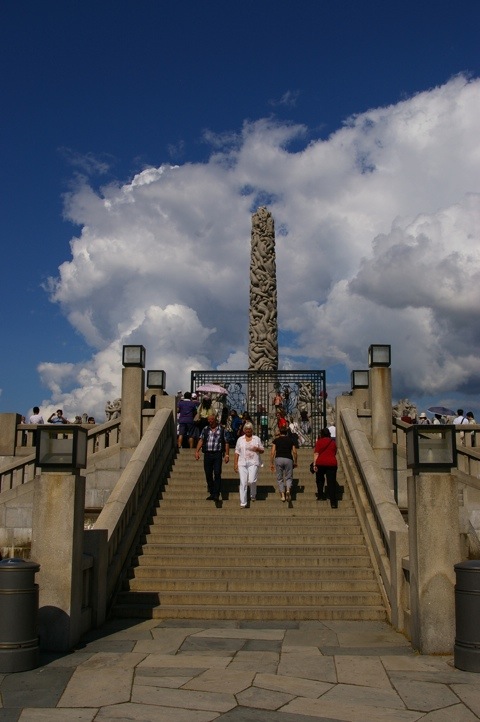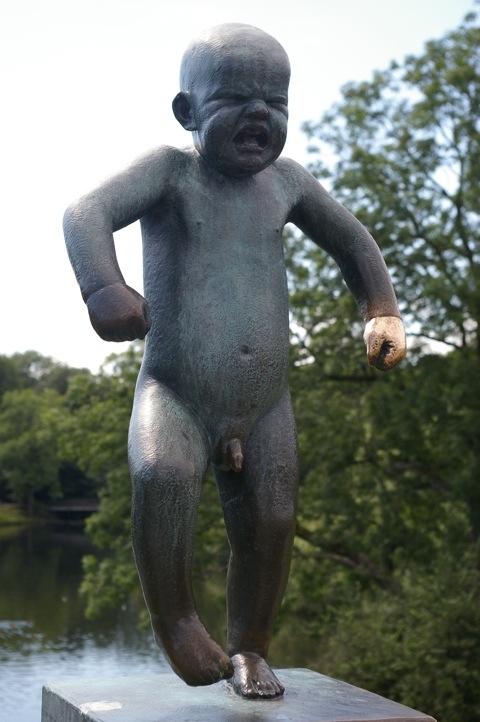 On of the more striking features of the park is the "Monolith"- a sculpted tower of tangled bodies.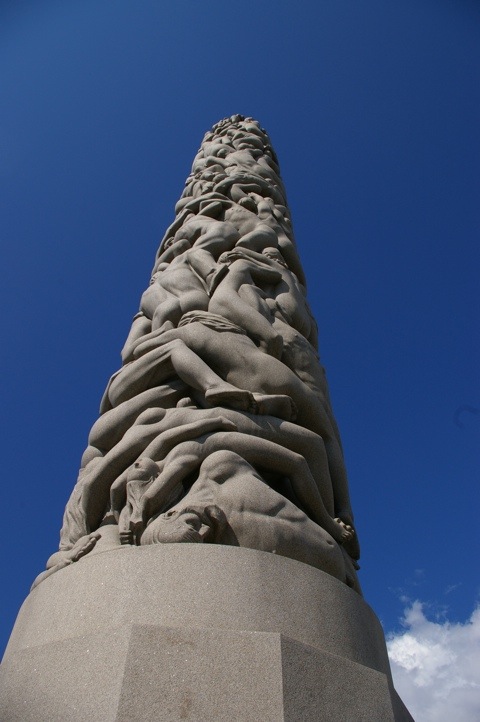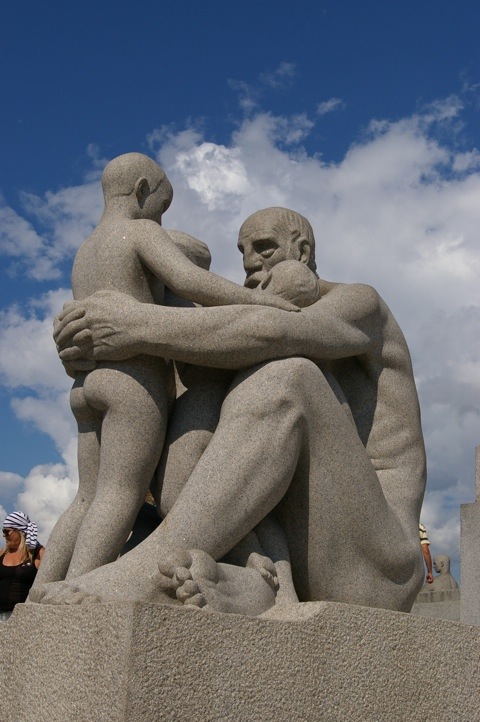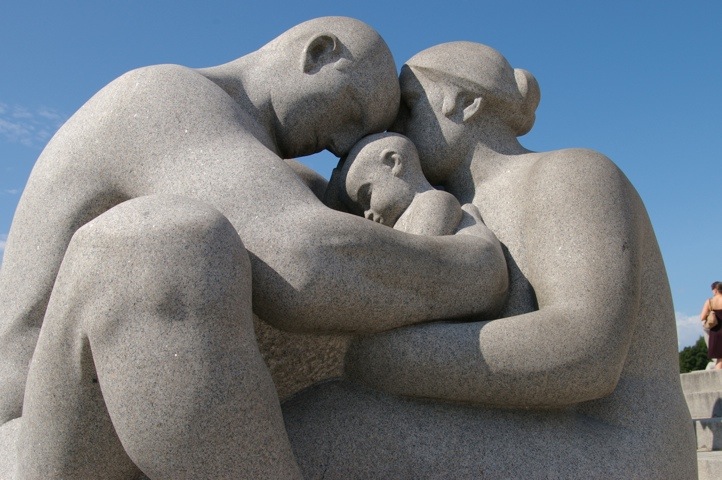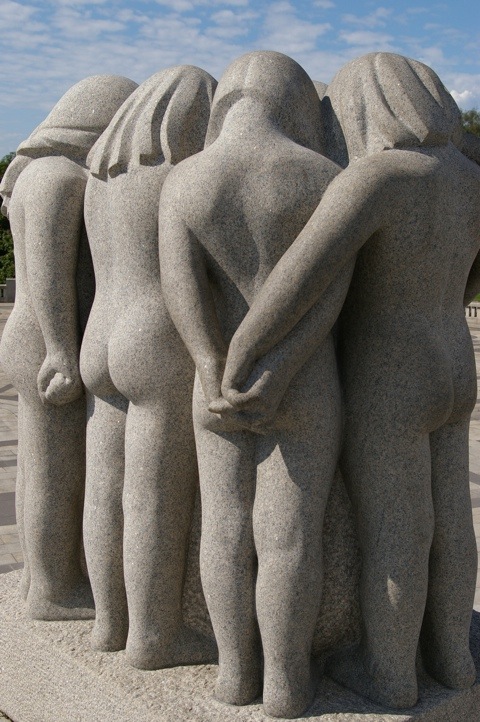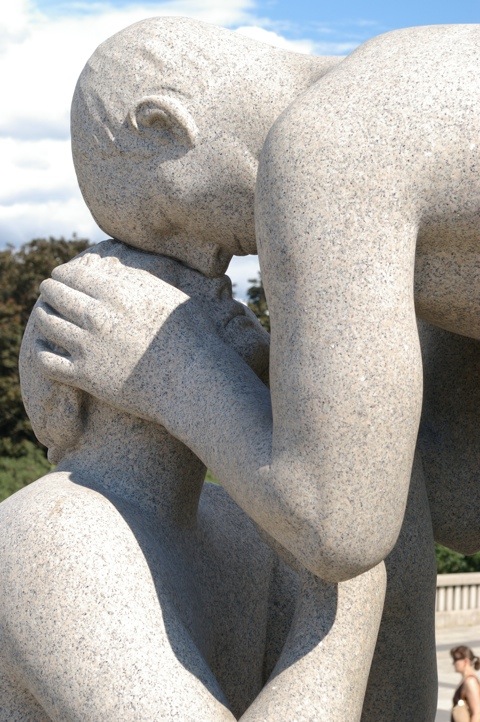 The park is so far one of my favorite sights I've visited in Oslo. Next, I hopped the Tram and rode it downtown. It was a short walk to Oslo City Hall, which is part art gallery, part government building all in one. The building is full of art, and walking through it is a history lesson. I really enjoyed roaming the building, taking pictures, and taking in an amazing collection of public art. The building is also the site where the Nobel Peace Prize is presented every year.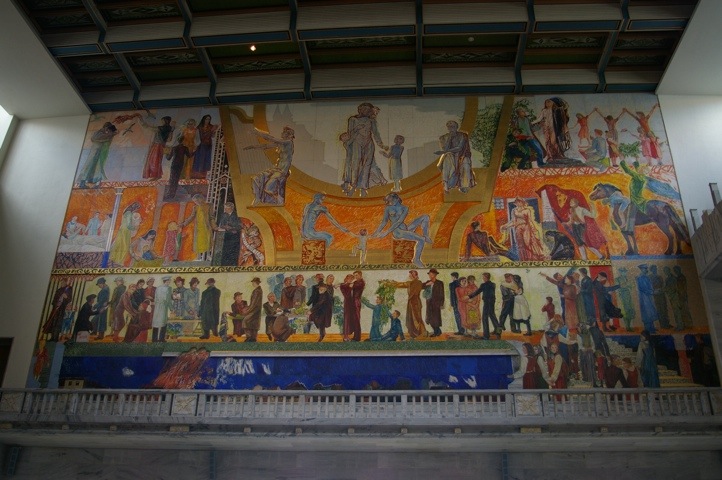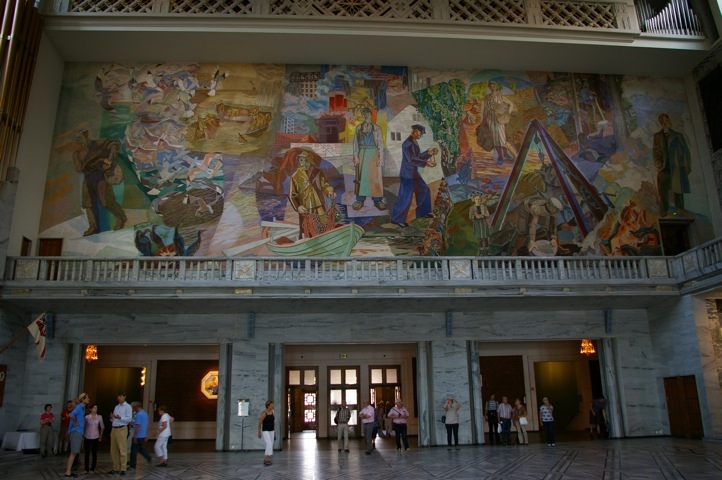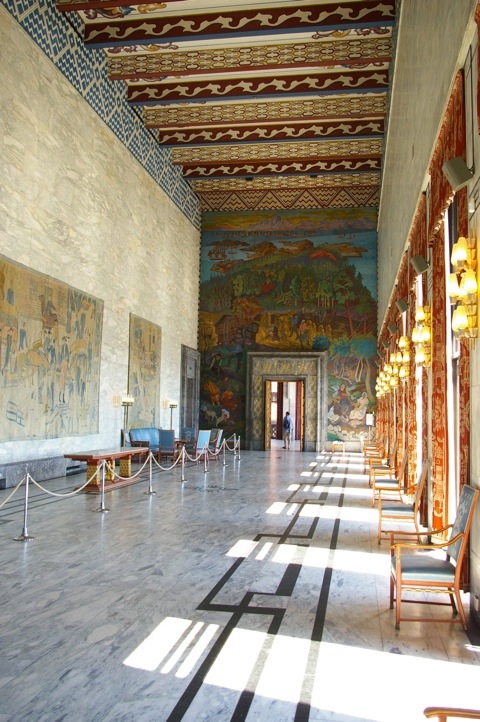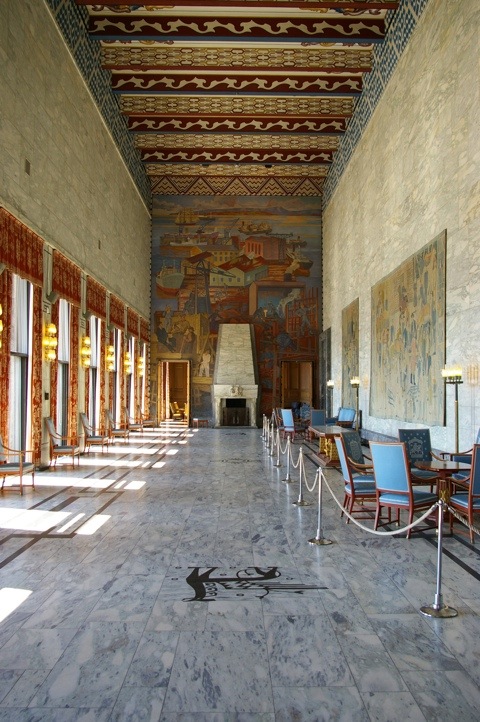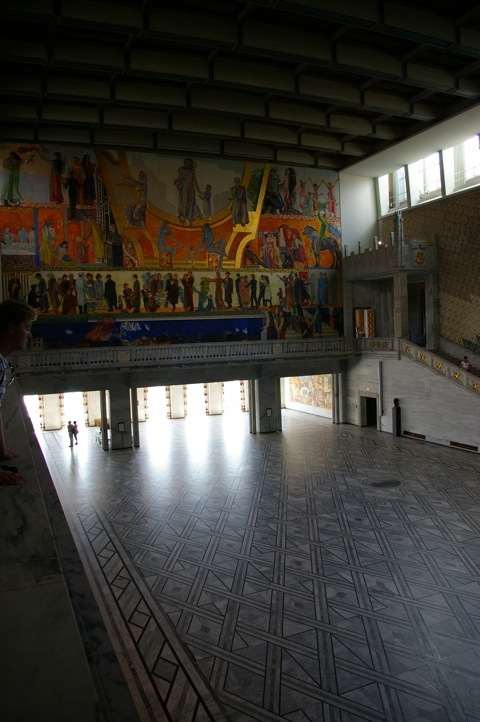 Next I took a boat ride to the Bygdøy area to visit the Viking Ship Museum. The museum houses three Viking ships which were unearthed as Viking burial ships. In Viking times, when someone was buried, they were done so with the essentials they would need in the afterlife, like horses, dogs, slaves, tools, and other prized possessions. The ships, one looked like it could float right now, and many possessions found with them are wonderfully preserved and displayed.