Tuesday, September 14
Distance: 16.7 Nm
Engine Hours: 2
Moorage: BC Provincial Park Buoy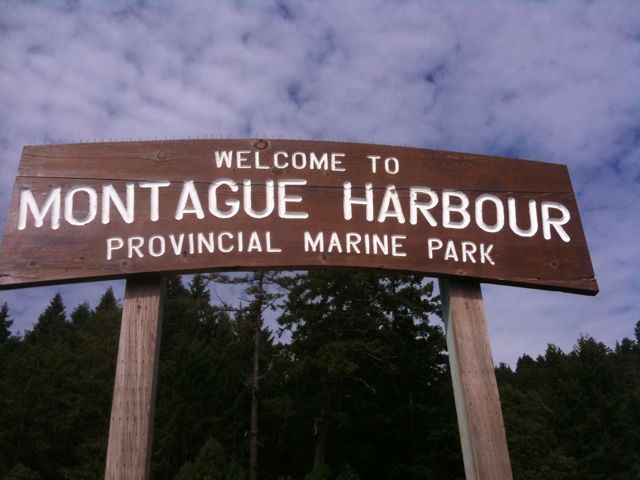 After the thick morning fog lifted from Prevost Harbor, the run across Boundary pass was clear and on absolutely flat water.
This was my first opportunity to clear customs using my NEXUS card, which was a breeze. I arrived at Montague Harbor at my assigned time, with no customs folks waiting, so I continued over to the Provincial Park and claimed a nice mooring buoy. The nightly fee is $12.
It was a beautiful afternoon, with warm sun. Took a nice dinghy ride to explore the area- landed on a white sandy beach.
Along with the crews from "Tolly Time II" and "Go Dot", we caught the Hummingbird Pub "Pub Bus", which makes hourly runs to the pub. Singing along with Fats Domino blaring from the bus's speakers is encouraged.
The food and beer at the pub was great and the atmosphere fun. This is definitely and experience I'd like to repeat.
Returned to the boat after dark and enjoyed a nice quiet night.