Wednesday, September 15
Distance: 7 Nm
Engine Hours: 1
Moorage: BC Provincial Park Dock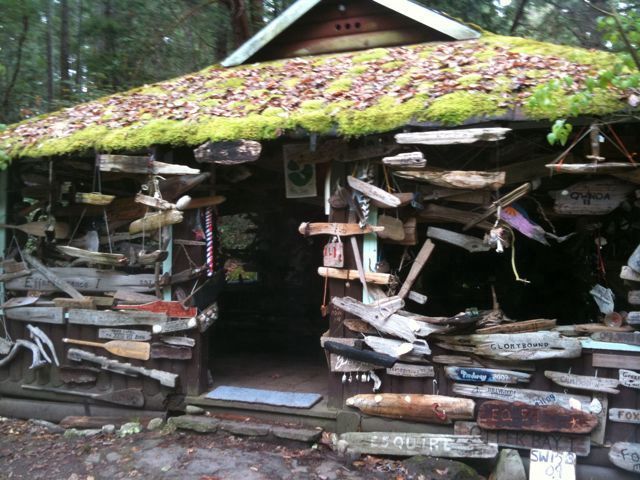 Met up with "Enough Time" as I departed Montague Harbor, and enjoyed a quick cruise to Conover Cove on Wallace Island.
We arrived to find plenty of room at the dock. We were joined by "Go Dot", who joined us at the dock, and "Ghost", who anchored in the cove. As Ghost arrived, the rain poured.
Wallace Island is the subject of the book, "Once Upon an Island". I read the book several years ago, which is the story of a young couple who purchased the island and built a small resort. Some buildings still remain after many years. One great feature is a cabin which is full of signs fashioned from driftwood identifying visiting boats. I made my own and added it to the collection. It was fun to look at the signs and pick out the ones belonging to friends who had visited.
The next morning, Jenny and I walked to Princess Cove, which is on my list for future visits.