I purchased a new boat toy. A kayak.
I've had a kayak that I've carried on board for several years, an Advanced Elements Advanced Frame inflatable kayak. It's gotten quite a bit of use over the years, and I've had a lot of fun quietly exploring anchorages while getting a little exercise in the process.
What I found, though, being an inflatable I wasn't using it as much because of the assembly and breakdown required. It took only a few minutes to have it ready to go in the water, but the breakdown and clean up involved kept me from just tossing it in the water and going for a paddle.
Last summer in Desolation Sound, one of my friends, Danny, loaned me his kayak- an Equinox 10.4 purchased at Costco. I was instantly impressed, and added it to my list of future boat toy purchases.
A few days ago, Jonathan from Briar Patch called to say Costco was offering a $50 instant rebate, bringing the price to $250, which included a decent paddle. He was getting one. The next day, I did too.
At just over ten feet, it comes packed in a huge cardboard box. At my local Costco, I wrestled one on to a flatbed cart and successfully managed to navigate through the checkout and out to my truck in the parking lot without taking out any little old ladies or clearing any store displays of their contents.
Shortly after getting home and unpacking the kayak, which comes ready to paddle, I launched for a maiden voyage.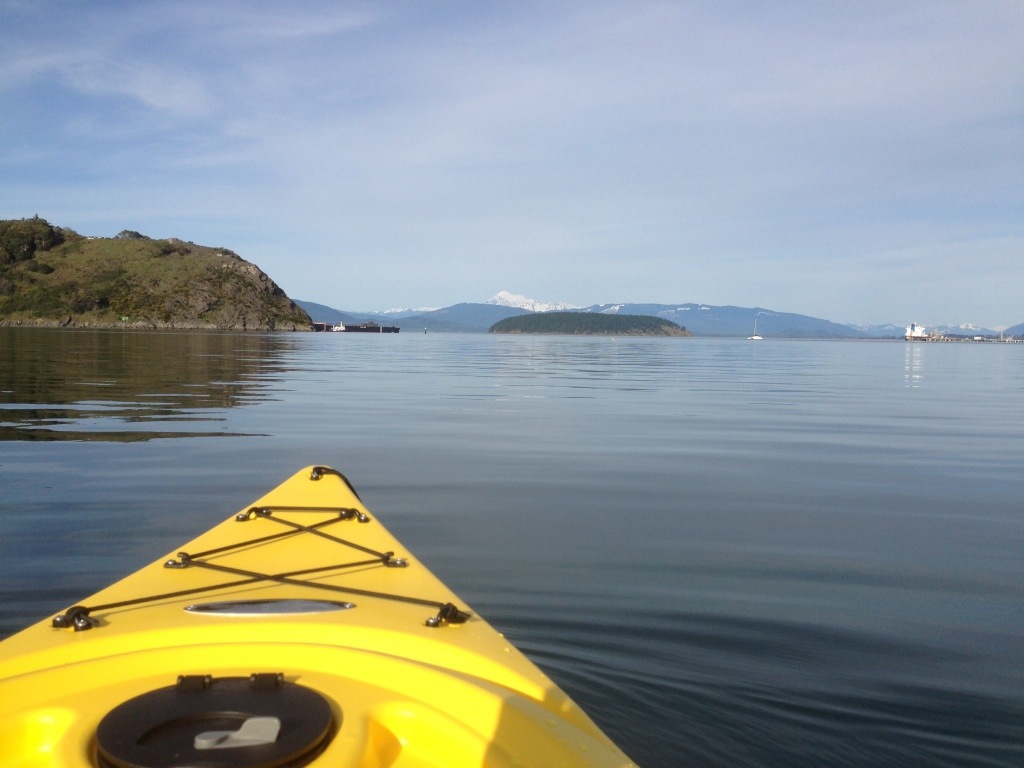 I'm impressed, and for the money I don't think you can go wrong. It is what it is, though, an inexpensive plastic kayak. However, it's stable, comfortable, and paddles well. Wednesday evening I enjoyed a five mile paddle in Fidalgo Bay.
This morning, after getting off work, fellow A-Shifters James and Nick and I got together to go paddling. We left from Similk Beach and paddled across to Kiket Island where we did a little bird watching and whole lot of BS'ing.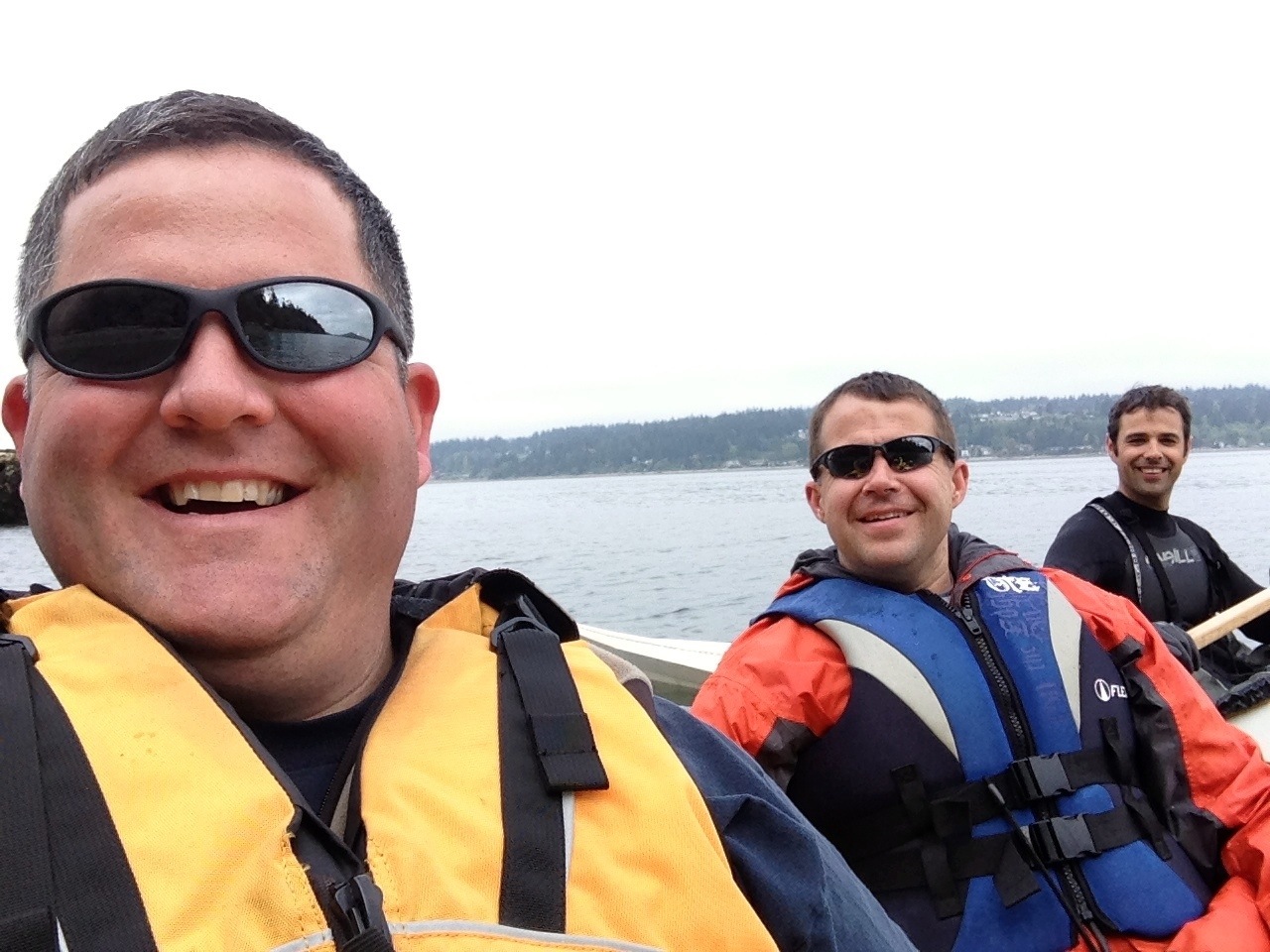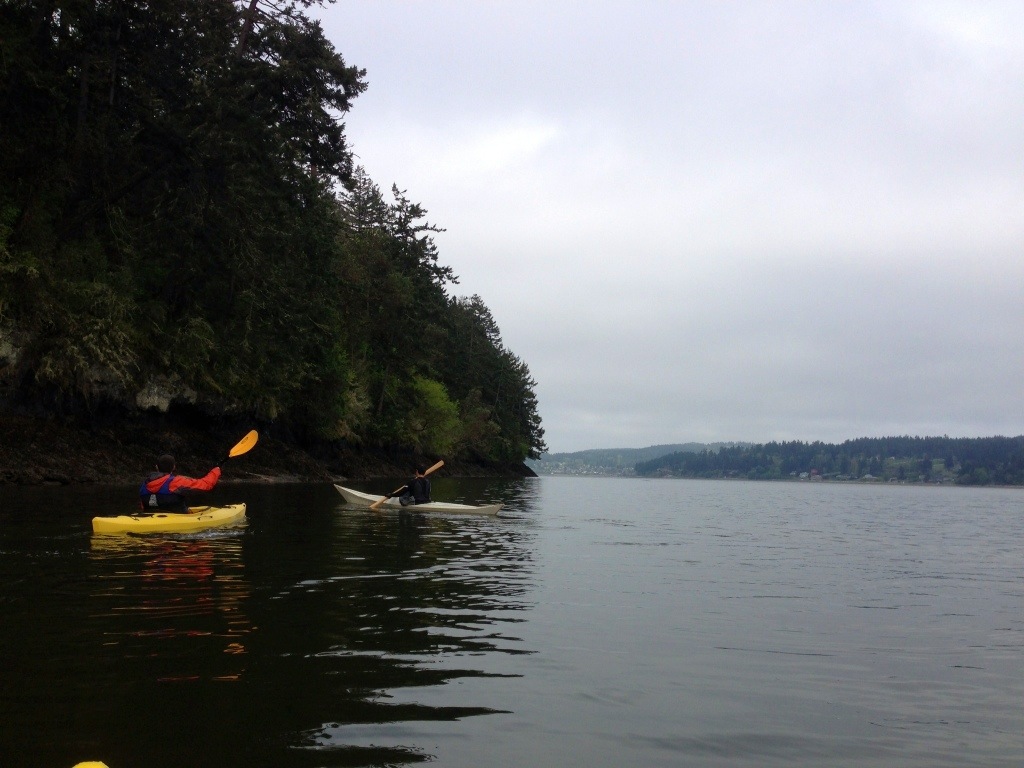 James has a "Costco Special" kayak like mine, while Nick has a really cool skin on frame Greenland kayak that he built.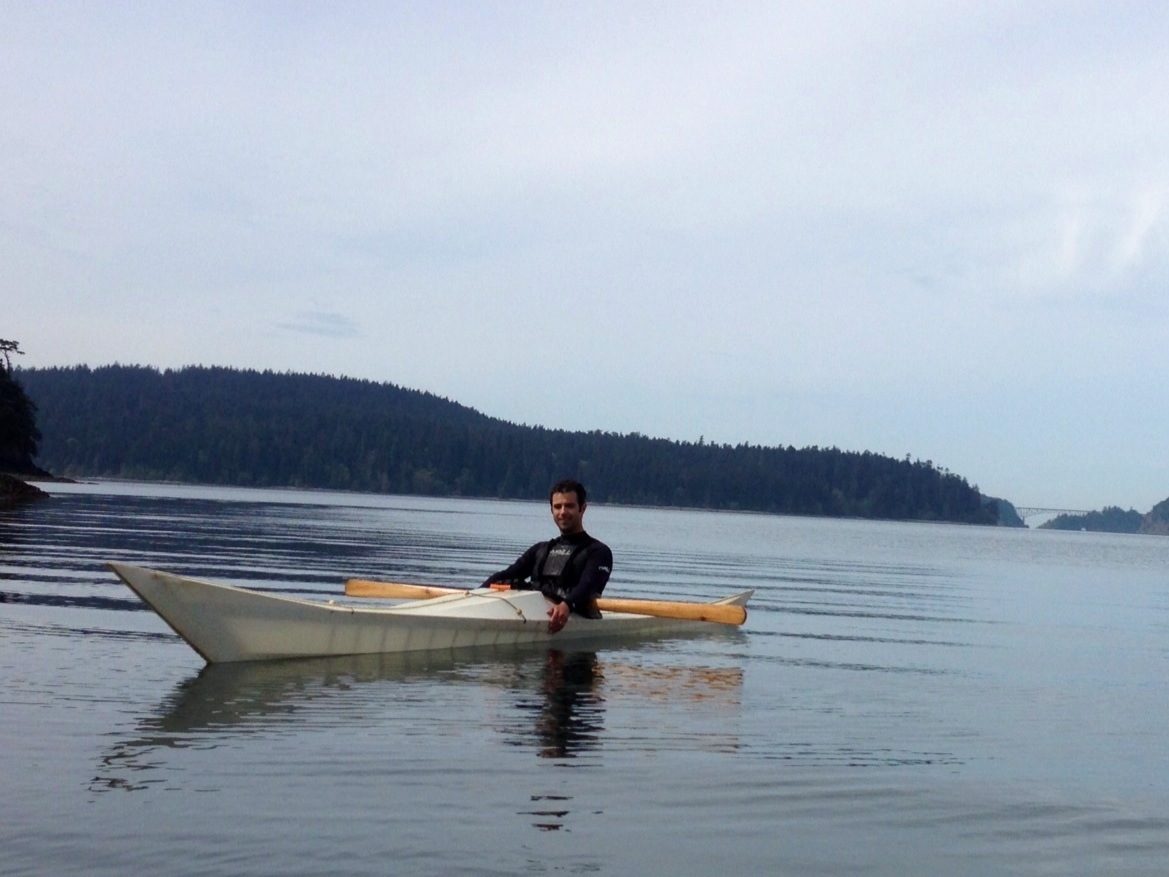 We beached on Skagit Island, and enjoyed the sunshine a while. James had to head for home, but Nick and I continued on to Hope Island before turning back. We bucked a little current, but I was impressed with how well the kayak performed. I'm excited to spend some time paddling this summer! I'll come up with a system to haul it on Jolly Mon's hardtop, and hopefully not too much like Jed Clampett.