It's hard to believe that I have been on this trip for over two weeks- time has definitely gone by quickly. I have been on the move a lot and have seen a lot.
I have met several more relatives, and have definitely been made to feel like part of the family. It has been exciting to help connect relatives living in the same city that have never met.
Trondheim is much smaller than Oslo, and I haven't spent much time in the city, but I look forward to doing some more exploring and taking pictures. I have located some houses that my great-great grandparents lived (according to the 1875 Census and 1900 census records), and would like to go see them. I know that at least one of the houses is still standing.
I visited Vår Frue Kirke, the church where my great-great grandparents married and my great grandfather and his siblings were baptized. The original part of the church was built around 1200.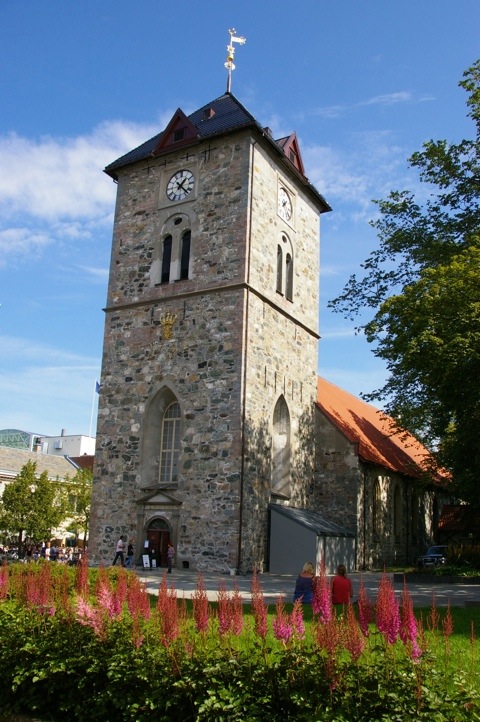 Today I am meeting a new family of relatives that I have been very excited to meet. This journey continues to be one amazing experience after another.