May 27-30
Distance: 44.1 nm
Engine Hours: 6
Moorage: State Park linear tie. $10/ night.
Departed Cap Sante Friday evening after taking care of some chores at home- a few hours after Briar Patch, Enough Time, and Ghost. A nice run except a breeze out of the southwest left the windshield salty.
Arrived in Echo Bay to find the other boats tied to the linear tie, so I slipped in and joined the fleet. I've used the linear ties in the past, and have found them to be a nice alternative. With two boats stern to stern on each side of the tie, we ran a line across and cinched the parallel lines together, bringing the boats closer together- making stepping between boats possible. Amazingly, nobody went swimming during a crossing.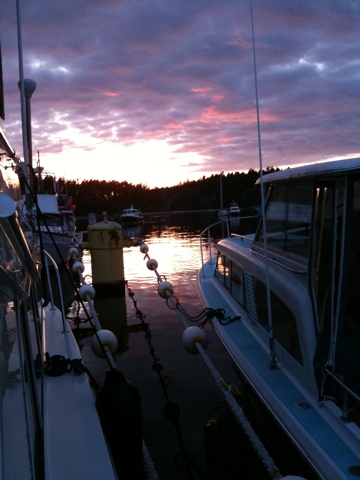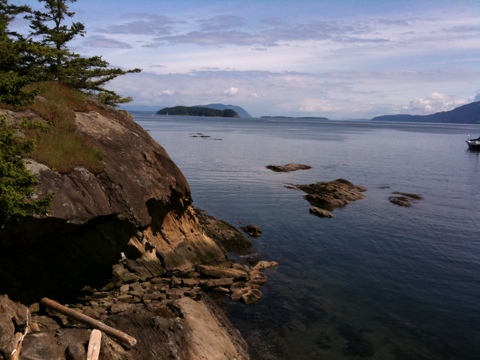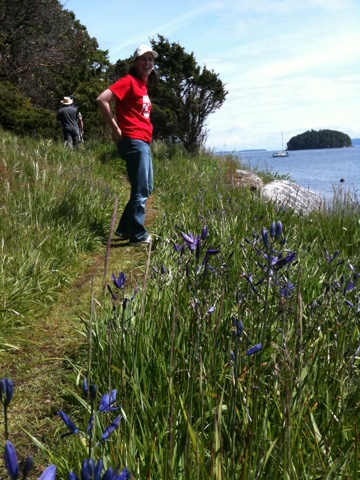 It was a wonderful weekend, with weather that couldn't be beat. We took some great hikes on the island, cruised in the dinghies, and shared some laughs. Marina neighbors, "Windwalker" and "Diver's Inn" were also in the bay, and joined the fun.
The run home Monday was very pleasant, cruising the entire way at displacement speed of around seven knots. On nice water, this is a very comfortable way to cruise- turn up the music, have some snacks, and enjoy the scenery that otherwise goes by quickly. The next fuel-up I'll have a better idea if slowing down is truly more efficient for my boat.