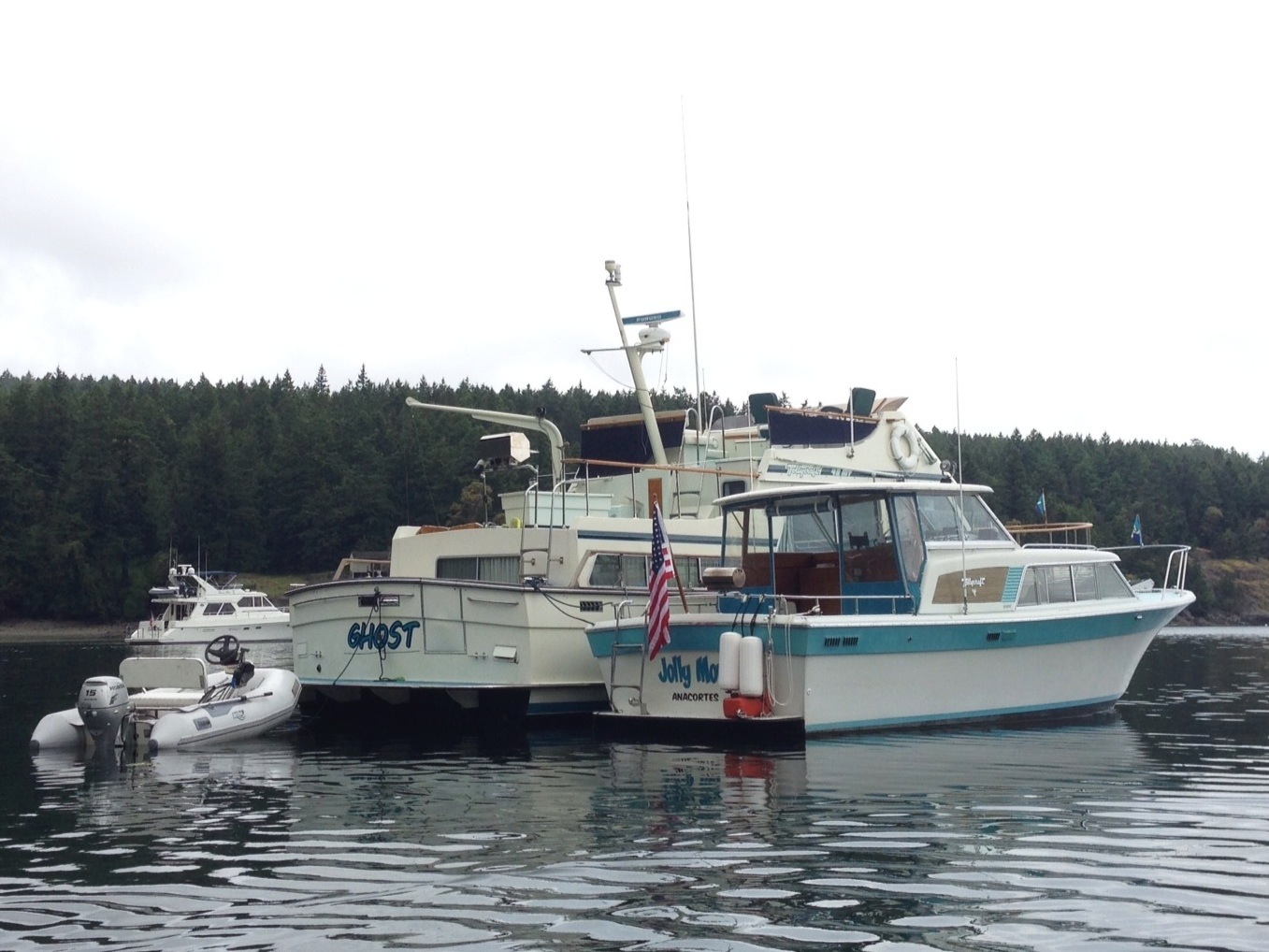 Saturday, May 25
I began the weekend not intending to go boating. I don't particularly care for boating on holiday weekends. Having the work schedule that I do, I have opportunities to get out when others can't, so I prefer to avoid the holiday crowds when possible. But moreover, the same blessed work schedule would only allow for an overnight getaway, so I figured I would just hang around home. Perhaps do some yard work or tackle some other neglected home projects. Or maybe even chip away at my Netflix queue.
Then the phone rang.

It was Brett from Ghost; he was heading out and asked my intentions. I shared my plans to stick around home, as rain started to fall outside. He had a few errands to run, but was going to shove off for somewhere. He extended an invite to come join him if I changed my mind.
Nap time rolled around as the rain continued. A good snooze after a busy shift at work felt good.
I felt like Rip Van Winkle, but without the beard, when I woke up and looked outside to find sunny skies and not a clue that it had been raining a while earlier. Hmmm… "It's not too late to go…", I told myself.
I picked up the phone and dialed Brett. Hunter Bay was his destination. I grabbed a few things and was out the door.
We had a sizable tide exchange for the weekend, and my timing couldn't have been worse to avoid current in Guemes Channel. I was looking forward to a leisurely cruise, but bucking current, making two knots was just a little too leisurely, so I made the run at planing speed.
When I arrived, I rafted off Ghost, already at anchor. It was nice to catch up with Brett, and enjoy an awesome salmon dinner he prepared.
Sunday, May 26
The morning, and into the afternoon involved plenty of lounging and enjoying the quiet of Hunter Bay, while trading occasional sunbreaks for occasional rain showers.
We hopped in the dinghies and ventured out for some exploring during one of the breaks in the weather.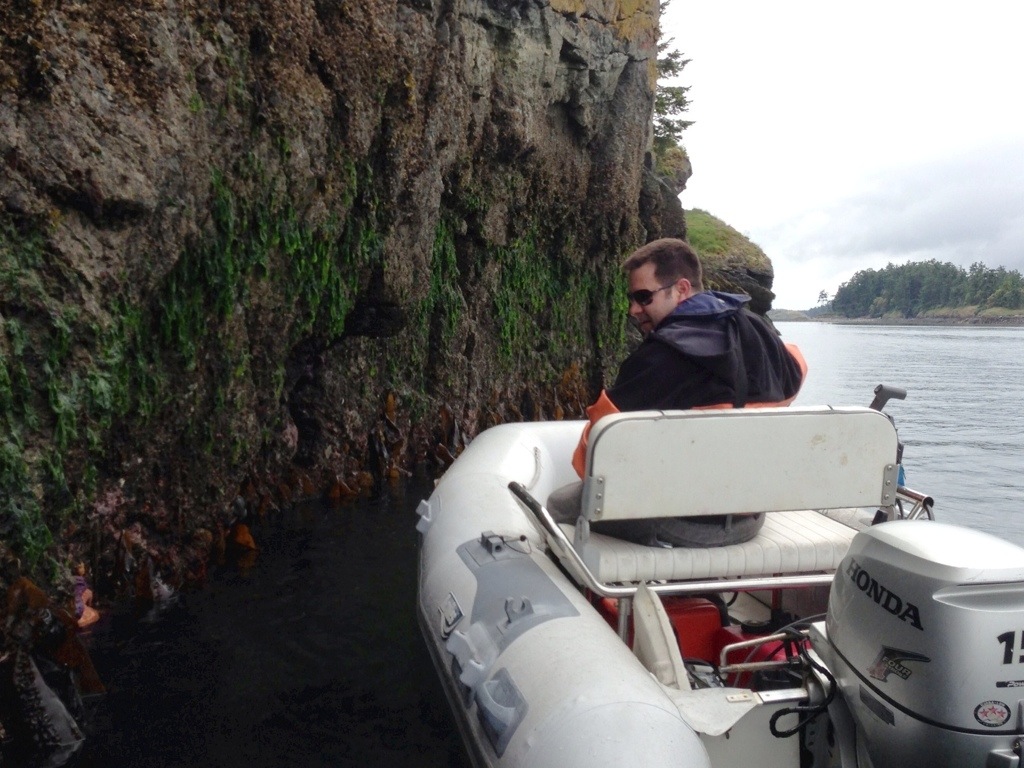 The minus tide allowed for views of sealife not always visible at low tide.
Eventually, it was time to head for home. This time, my timing couldn't have been better to catch a current to help me home.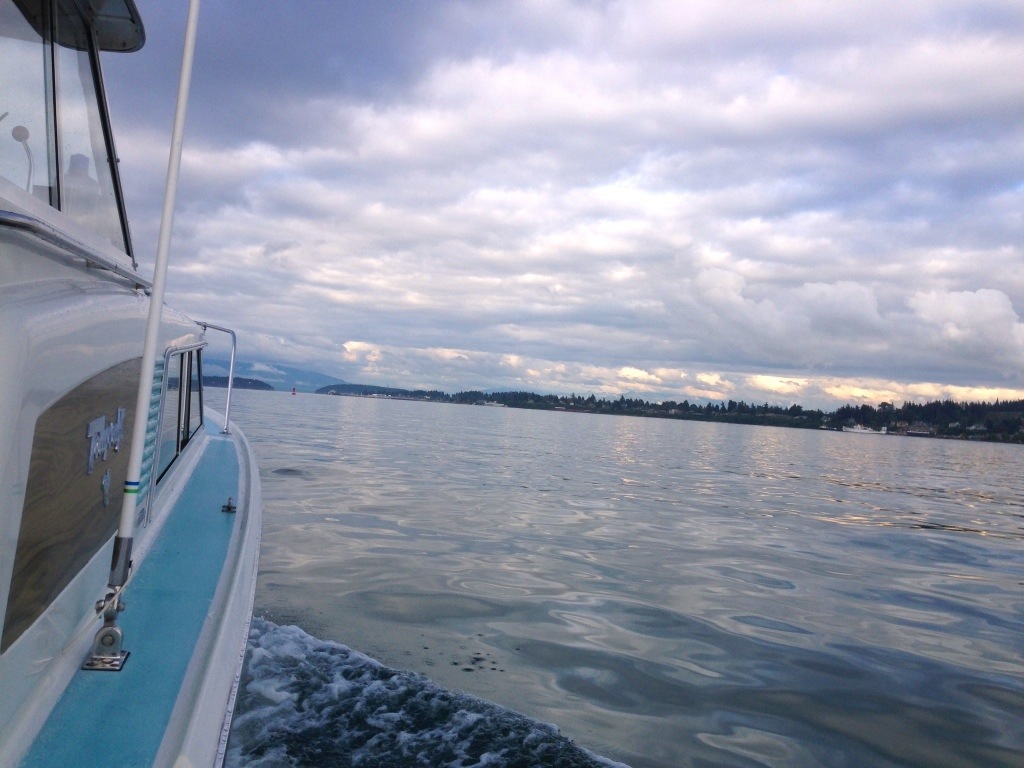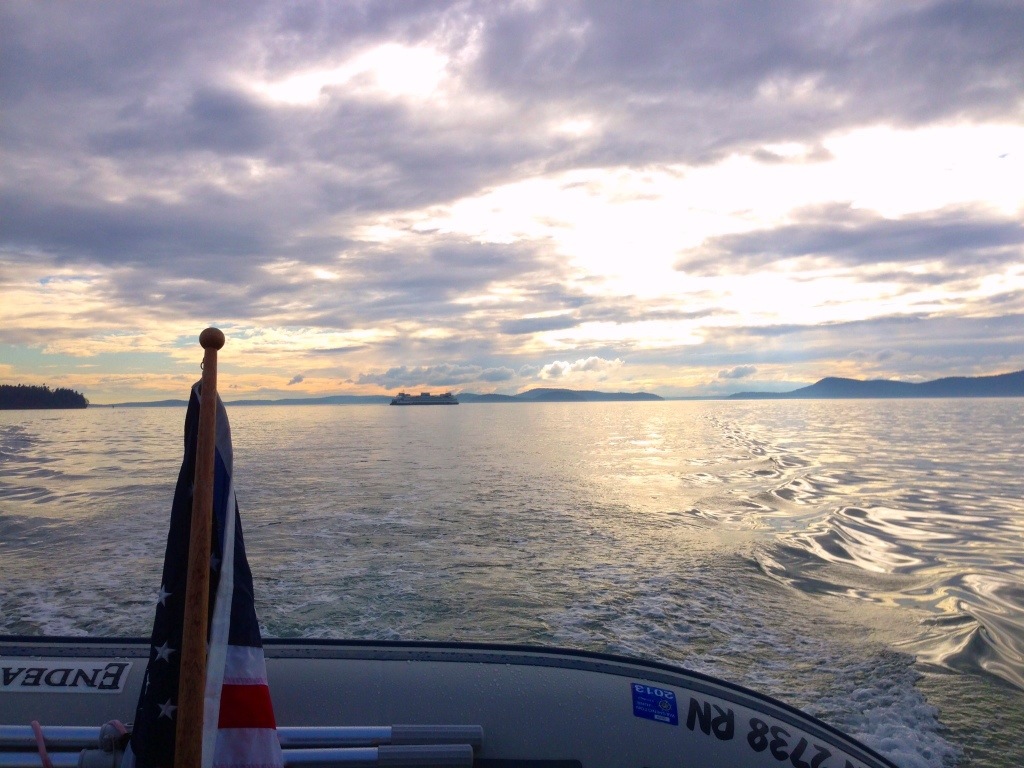 A very nice run home to cap off a quick, but very relaxing short long weekend.
Trip total: 25.4 Nautical Miles