January 18-20
Boating was penciled into the calendar for this weekend well in advance, hoping for some decent winter weather for a chance to get away and enjoy winter's quiet time in the islands for the Martin Luther King Jr. long weekend. For once, luck and Mother Nature were on our side and plans were made to go!
I decided – pretty much last minute – to leave a day early on Friday, with Jon, Lori, and Thomas on Briar Patch, heading out the next morning. I ran through the grocery store, throwing some things in my cart, and got to the marina where I quickly loaded the boat and prepared to get under way. I made a quick run to Eagle Harbor, cozy with my newly installed cabin heat drawing off the starboard engine. I arrived and tied to a buoy just before dark. I shared the bay with one other boat, who's crew was probably surprised to have company. As the darkness fell, the cabin was filled with good music playing and the pleasing smells of dinner in the oven. I watched a movie and called it a night.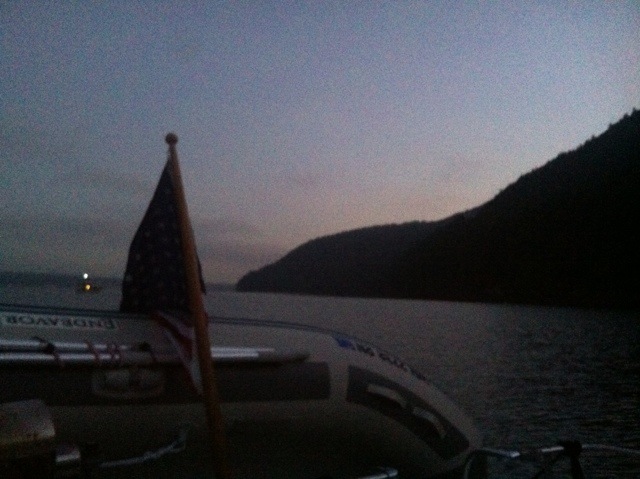 It was a chilly night, but I was comfortable in bed under a down comforter and a blanket or two. The inside thermometer read 45 degrees when I woke up, so my morning response to nature's call was quick and right back to the warm bed, right after lighting the propane catalytic heater I use on board, but never when sleeping. The cabin quickly warmed up, and I got up and greeted the day. After plenty of coffee and breakfast, I dropped the dinghy and motored to shore for a hike. One of my favorite things about eagle harbor is the hiking, and today I had the trails to myself.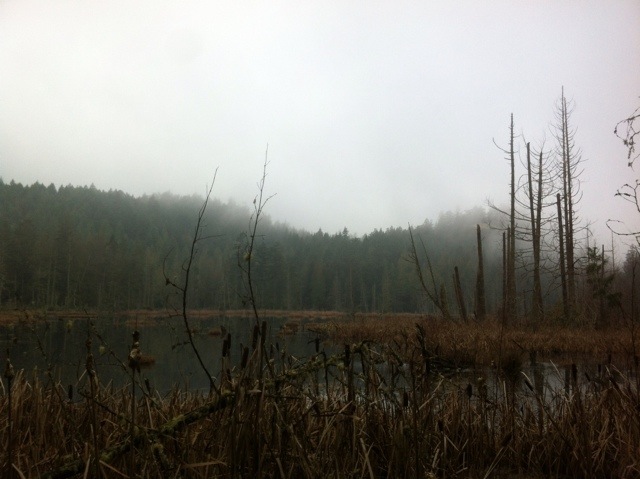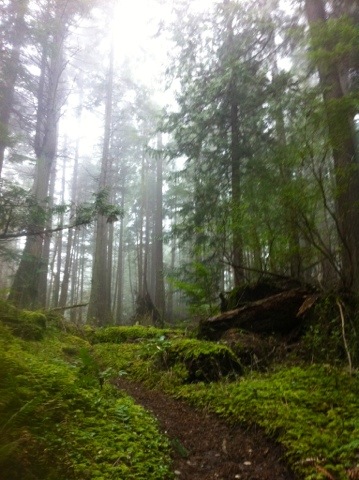 Hiking in the fog much of the way, I made my way to the top of Eagle Cliff. With fog blowing through, the view changed by the moment.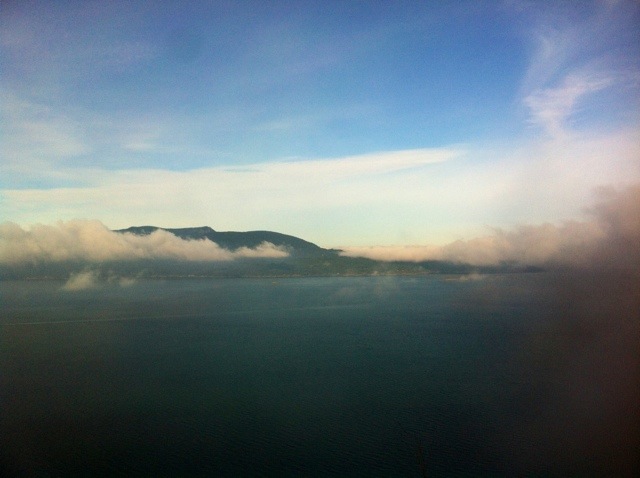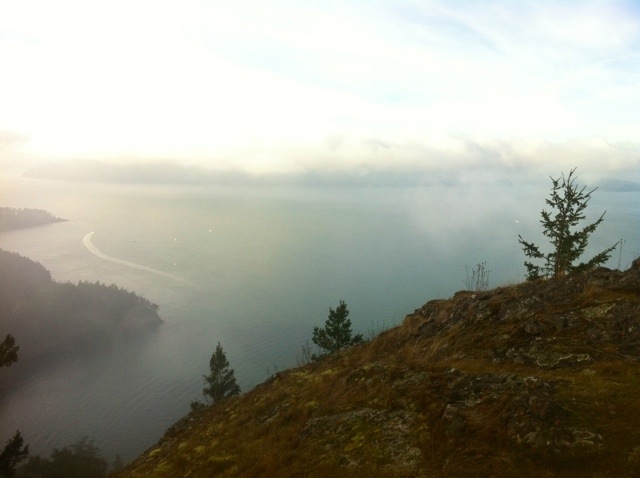 After a three or so hour hike, I got back to the boat just in time to get word that Briar Patch was underway. I got moving and made toward Friday Harbor where we tied at the dock together. It was nice to plug in to shore power and make the boat nice and warm. We went to town for a great dinner, and retreated back to the boats and tucked in for the night.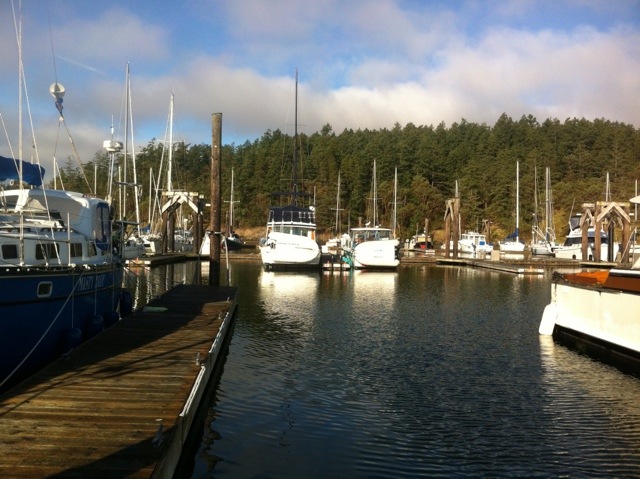 The docks were frosty Sunday morning, but as the sun came up, things warmed up and it was a pleasant day. Nice enough to sit in the cockpit and enjoy lunch… In January!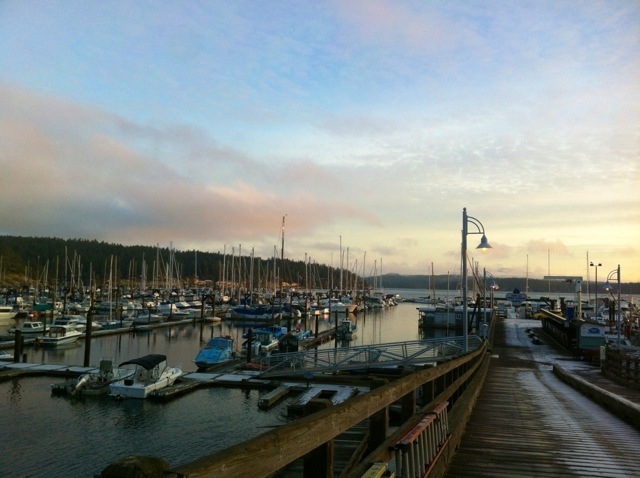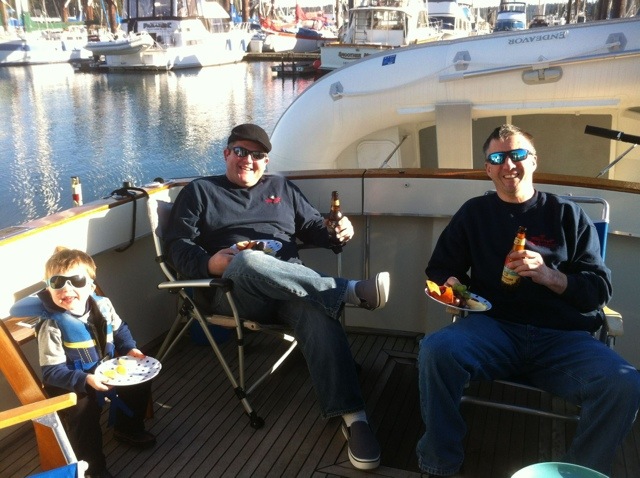 Sunday evening, we walked up to the bowling alley for some activity. I'm glad we had the "bumpers" up for Thomas, as they surely saved me a few gutter balls…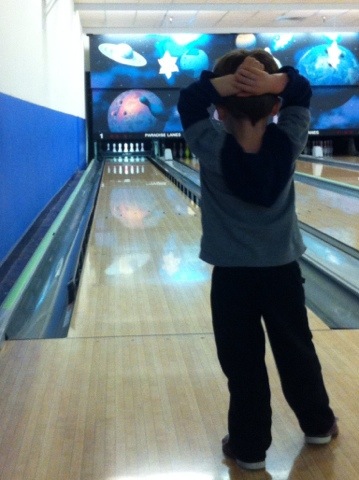 Late Monday morning, after a last visit to town, we pushed away and made our way toward home. It was a wonderful cruise home under blue skies, except for some fog, just off Cap Sante.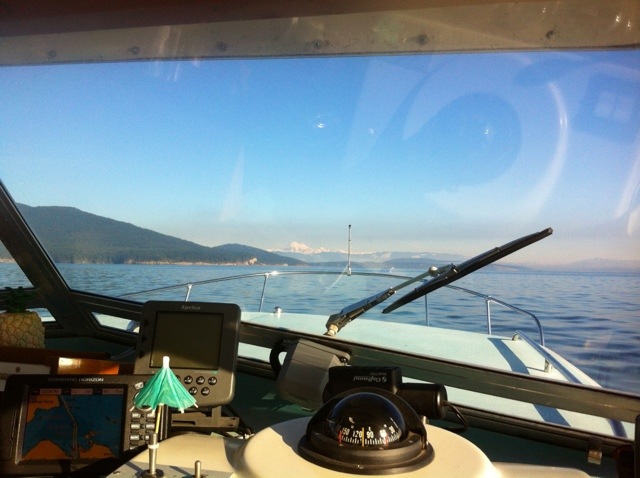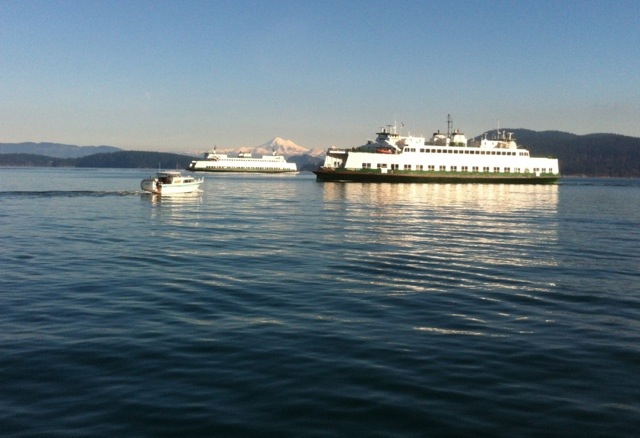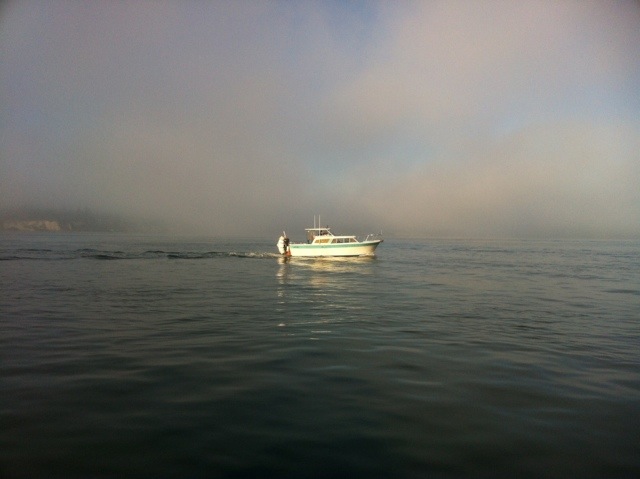 Another great journey with great friends. Thanks for coming along!