Friday, April 22
After what seems to have been a particularly damp and cool spring, we were blessed with a window of nice, spring weather for a few days! It was great to get the chance to get away from the dock for a couple days and go to one of my favorite destinations close by.
I have to admit, the boat looks somewhat neglected, and left the slip in dire need of a good wash. My need to get out on the water prevailed, so the dirty boat made way for lopez. I had a nice evening run to Hunter Bay, where I dropped anchor, fired up the barbecue and enjoyed a nice evening.
The next afternoon, I was joined by "Briar Patch" and we rafted together. It felt good to feel the warmth of the sun and the gentle rock of the boat… Oh, and the company of good boating friends is nice, too.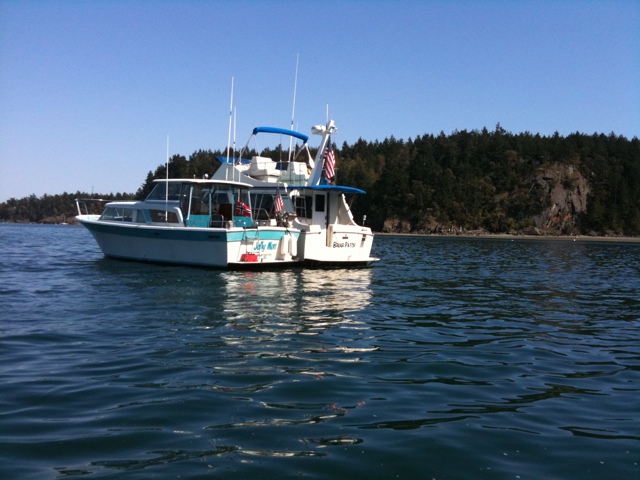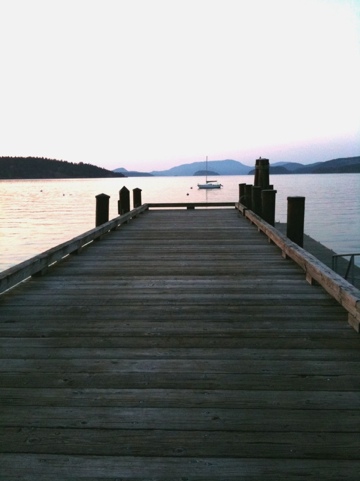 Sunday morning I woke bright and early to make my way home, to join family to celebrate Easter. The photo below was my "Easter Sunrise Service" as I opened the curtains and made my morning coffee. The water was like glass.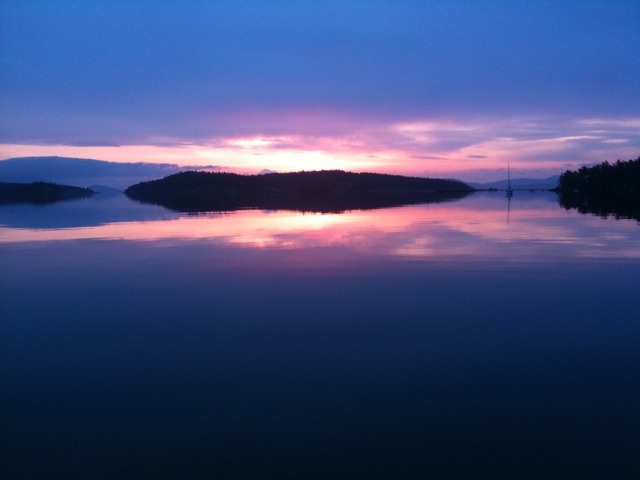 I untied from "Briar Patch" and motored toward Lopez Pass. I exited the pass and entered the fetch of Rosario Strait where a fresh southeast wind met an ebb, creating a good chop. I hadn't really prepared for it, as still as Hunter Bay was…
I altered my course a bit to give me the best ride, and made my way back to the marina. I had a little extra cleanup to do, as the photo below shows.