Monday afternoon Martin and I caught the bus and train to the Trondheim airport for a quick one hour flight to Bergen. We went through Hell to get to the airport. The Village of Hell, that is. So, if anyone ever tells me to "Go to Hell", I can say I've been there, and it wasn't really that bad…
Bergen is known for being rainy, but this day Trondheim was soaking wet, while Bergen had a little sun and blue skies. The flight was brief, but traveling by car is reported to take 10-12 hours.
We were met at the airport by my third cousin (and Martin's aunt) Catherine, who I had been in contact with before, but never met. Monday was Catherine's daughter, Mari's 11th birthday, and we arrived just in time for her birthday dinner.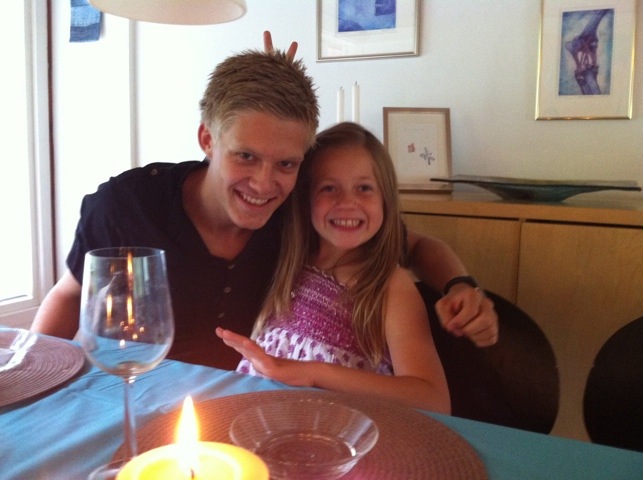 Tuesday, the weather was decent, so we decided to hike up Ulriken for an amazing view of Bergen and the surrounding area. It was a steep hike, and it felt good to get the blood pumping. The gondola ride down was the reward, along with the view.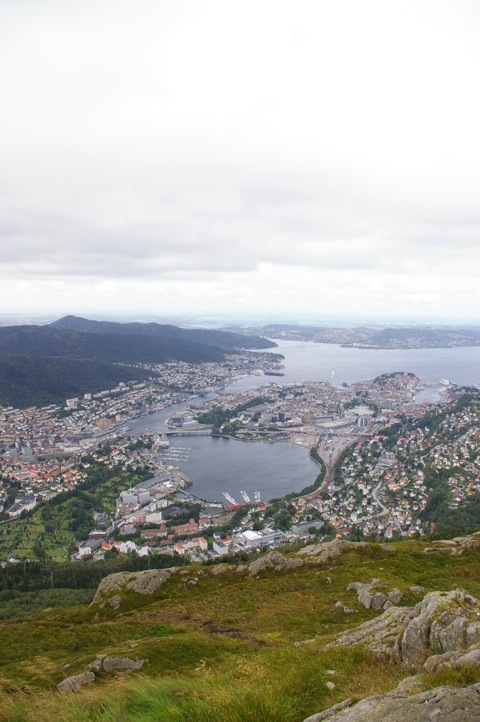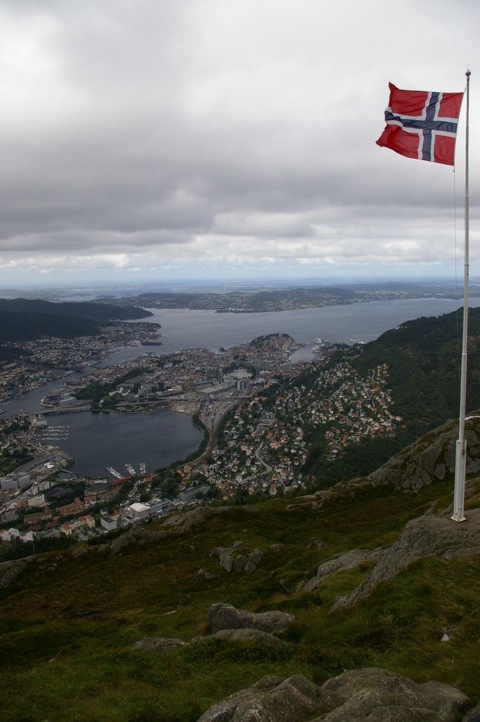 Wednesday, we visited a part of Bergen referred to as Bryggen, with remnants of structures dating from the eleventh century, and a center of trade in Norway and northern Europe for Hanseatic merchants who came from Germany.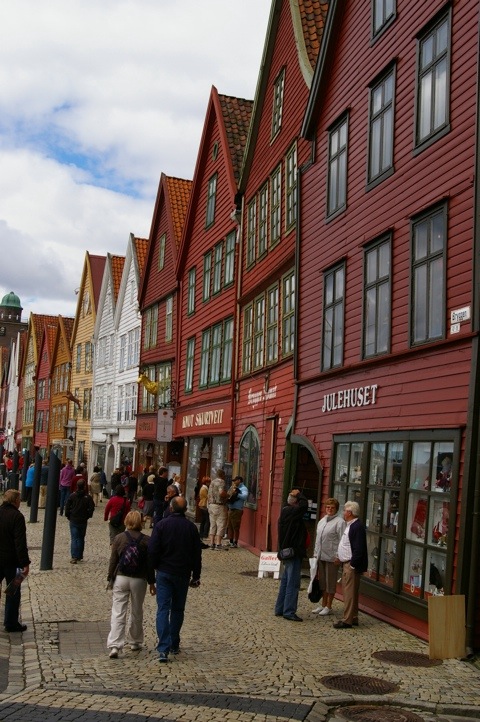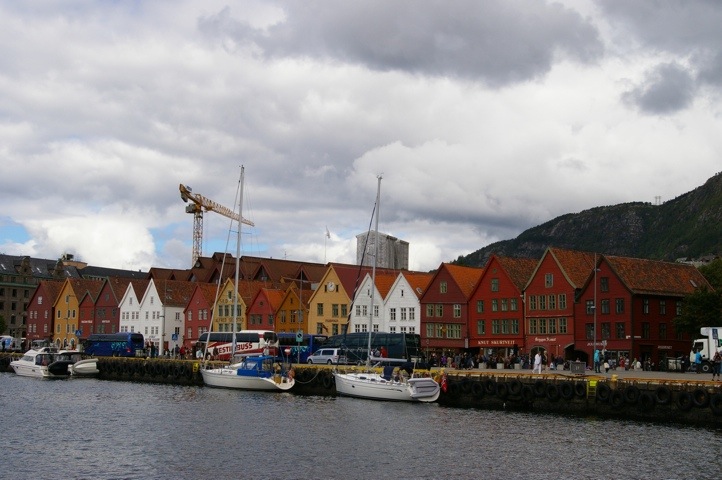 We also walked around other parts of downtown Bergen, which was busy with a few cruise ships in port.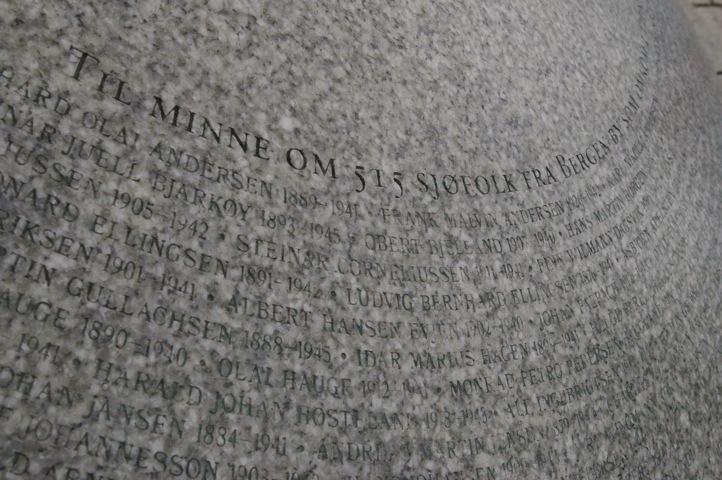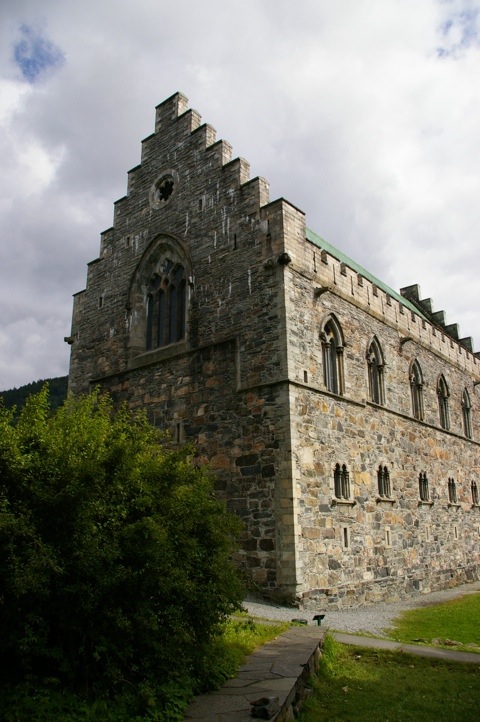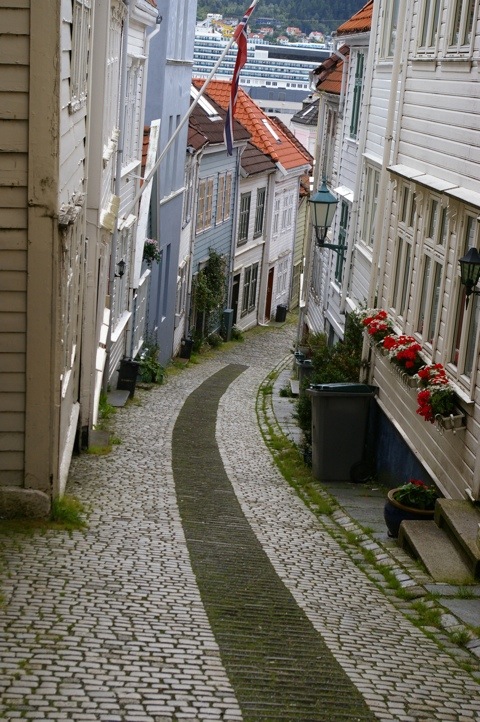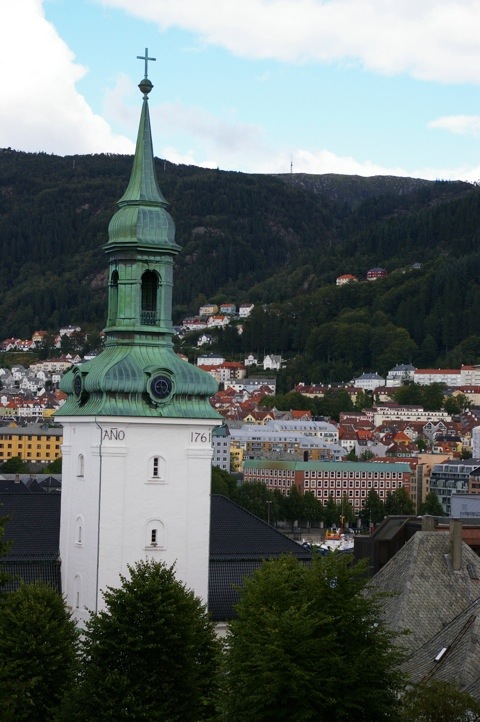 Thursday, Catherine took Martin and I to Old Bergen, an open air museum with scores of old structures that have been moved to the site.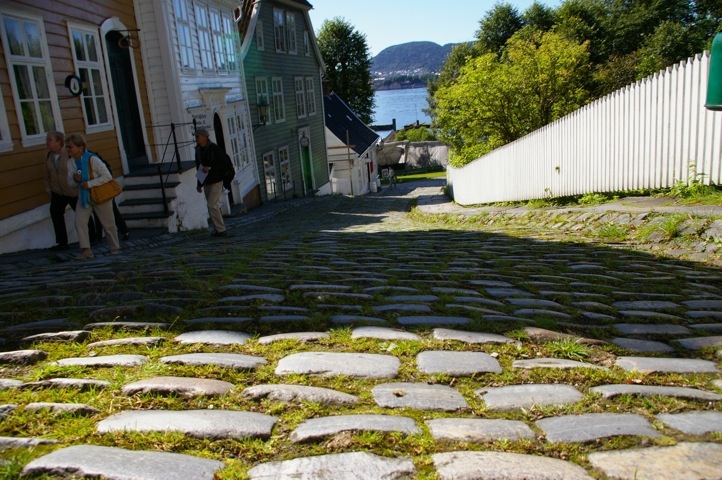 That evening, after meeting Catherine's parents, Martin and I returned to the airport for a short flight back to Trondheim.
Friday, I elected to have a day on my own in Trondheim. It was nice to have a quiet day, just looking around.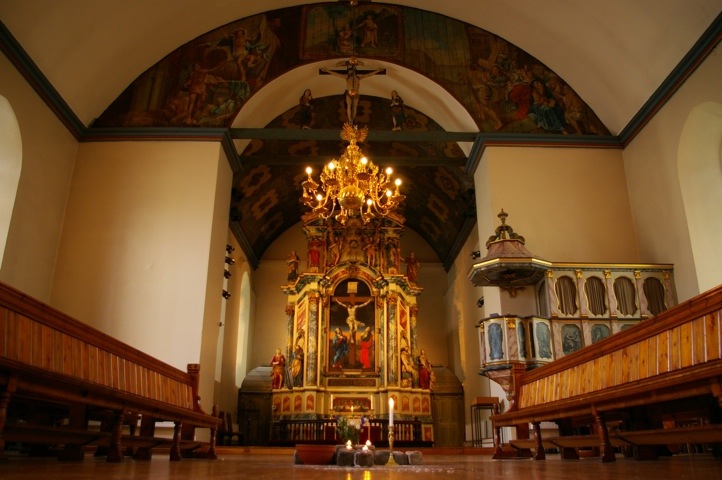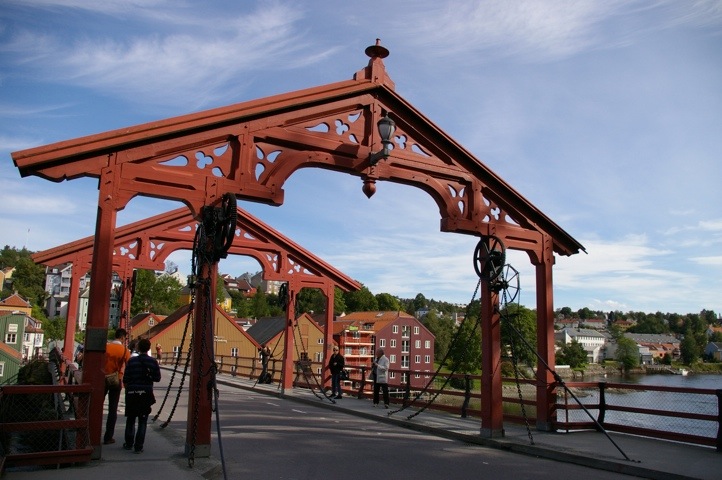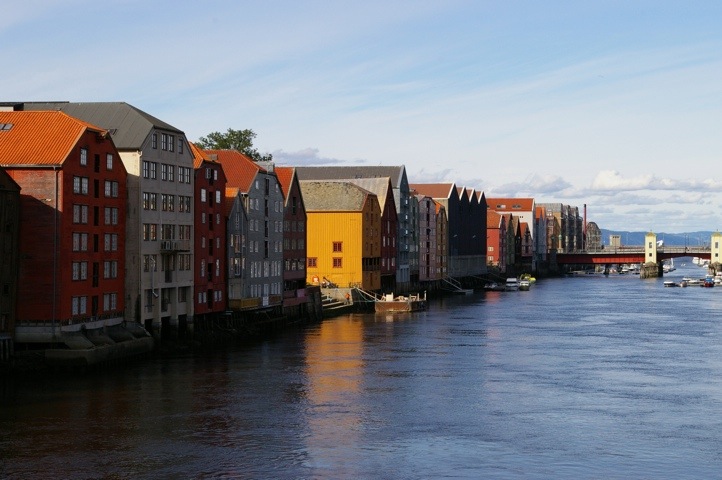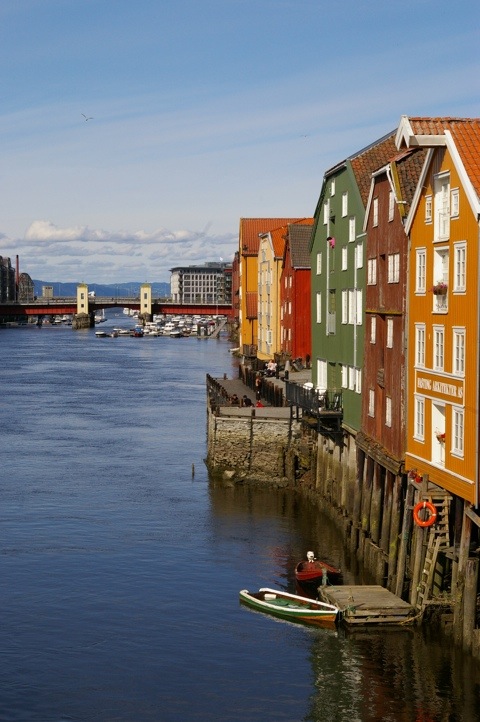 I booked a room at the Singsaker Sommerhotell, which is student housing during the school year at the university next door, and a hotel / hostel during the summer. It was quiet, comfortable, and reasonably priced.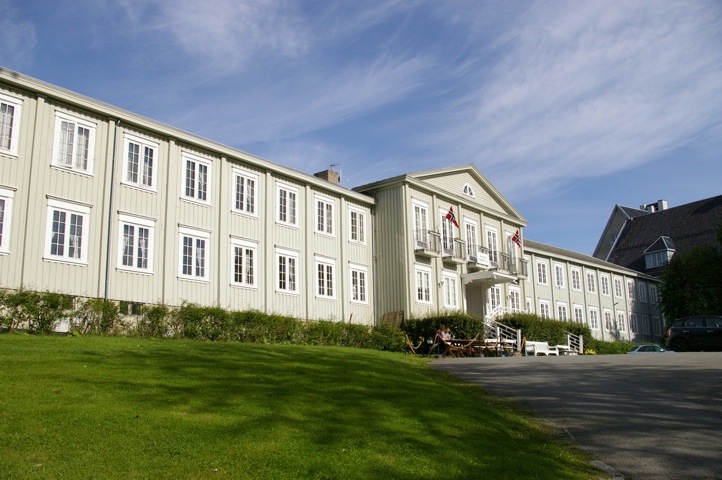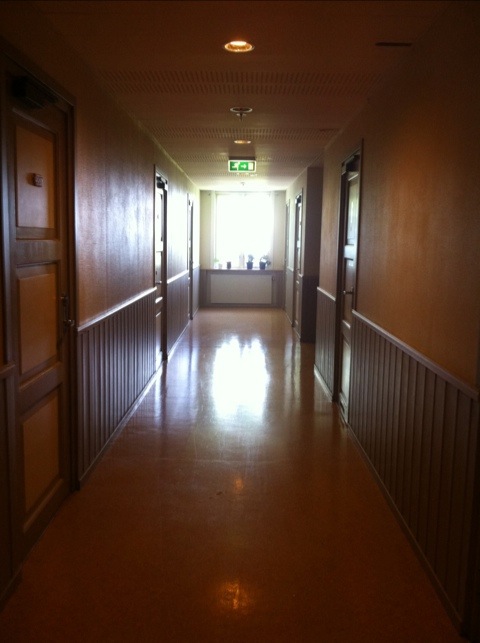 Friday evening, I walked down the street to the Trondheim Studenter Samfundet (Student Society) where my cousin Kjetil's band,"Bartkaillan" played a show. The band name, roughly translates to "Mustache Guys". Yes, they all had mustaches. Their music is "Tronder" Rock- I didn't understand a word they sang, but it was some really good rock n' roll. After the show, Kjetil invited me to join them back stage for the after party, where the conversation over local Trondheim beer was all about music- from the Seattle grunge scene's affect on music to the genius of Frank Zappa. The sun was coming up as I walked back to my room.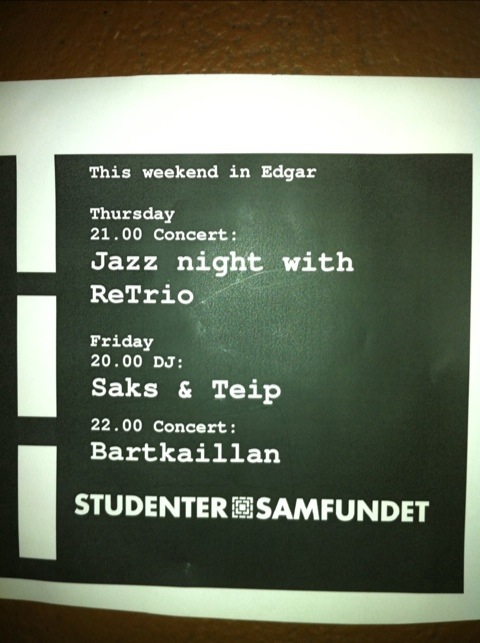 Saturday I met up with relatives again, and joined Kjetil and some of his friends and bandmates for more Tronder rock music- a concert by Åge Aleksandersen, a local music icon. I heard someone describe him as Norway's Bruce Springsteen, and I think I agree. A few of his songs were in English, but you don't need to understand the words to understand that a song is meaningful. One of the songs, a beautiful tune, was performed in honor of people lost in the Oslo attack. The emotion was palpable. This, like so many experiences I've had on this journey, was made possible by having the wonderful hosts I have had. You just don't get to experience things like this on a tour bus, and the best travel agent couldn't package a trip like this..
Sunday I joined Kjetil, Siri, and their children to visit Sverresborg, another open-air museum. It is the site of King Sverre's castle perched on a hill where some portions of the castle wall remain. It is impressive how Norway has chosen to preserve these historical sites and buildings.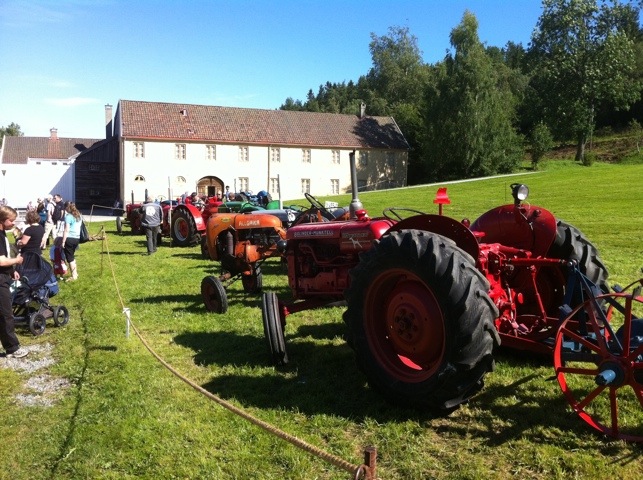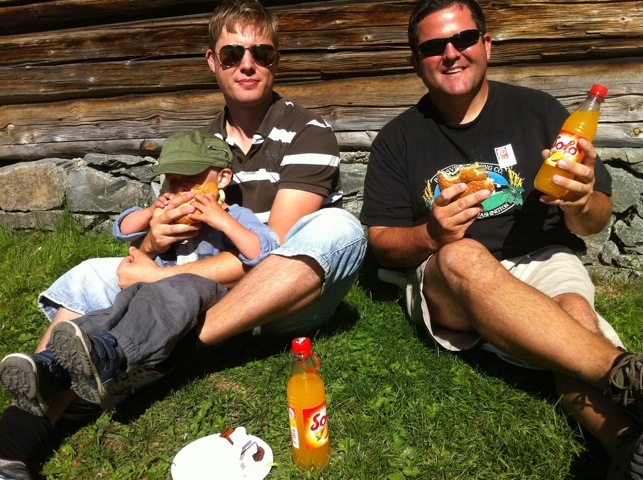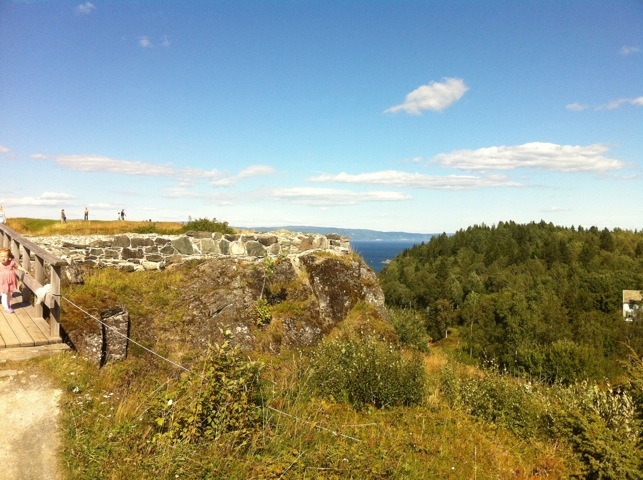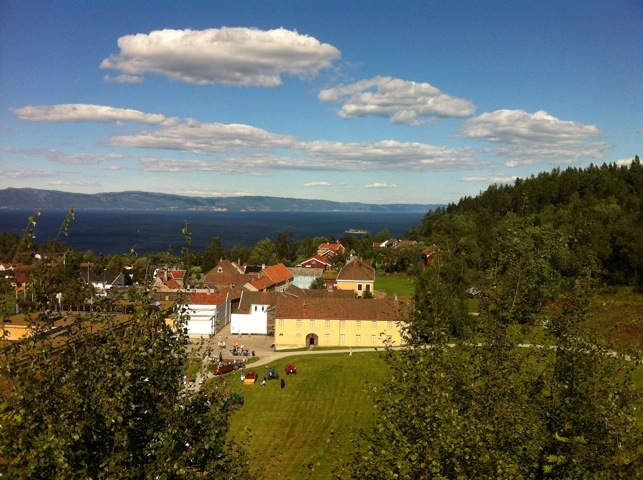 That brings me up to today. I've left Trondheim and am making my way back toward Oslo on the train with a few stops along the way. I'm in Røros, and it's raining, but looks like it will clear soon. It's tough to say goodbye to the new family and fantastic hosts I have had along the way. Wonderful people. I have to admit I've gotten a bit of a lump in my throat (and maybe even some damp eyes) each time we've parted.
I've never been very good at good-byes, I prefer "see ya later"..