It's been a long day, or "days" according to changing time zones. It began as I shut the front door to my house Saturday morning, and walked to meet the airport shuttle just down the street with all I should need for the trip strapped to my back. A few hours later, I stepped off the bus at Sea-Tac, where I breezed though check-in and security and found myself with time to kill at my departure gate.
Iceland Air is taking me to Reykjavik, Iceland – a seven hour flight from Sea-Tac. I'm spending three nights in Reykjavik, at the KEX Hostel, a cool, funky, place to hang out and crash while visiting this unique city. Kex is the Icelandic word biscuit, and not coincidentally, the building that houses Kex is a former biscuit factory.
The space is full of re-purposed, recycled, mismatched furniture and decor that give the place a really cool, laid back, comfortable vibe in an old building with an industrial patina.
Travelers looking to save money book dorm rooms, but private hotel-style rooms are available if budget allows. I've elected to go he dorm route, and for now have the place to myself.
It must be by design, the way the lobby evolves throughout the day. In the morning, as guests are sipping coffee and having breakfast, or just relaxing, the atmosphere is quiet, with nice mellow music playing through a quality sound system. As the day goes on, the volume and activity increase and by the evening it transforms to a pretty happenin' place. The on-site cafe and bar puts out fantastic food and drink.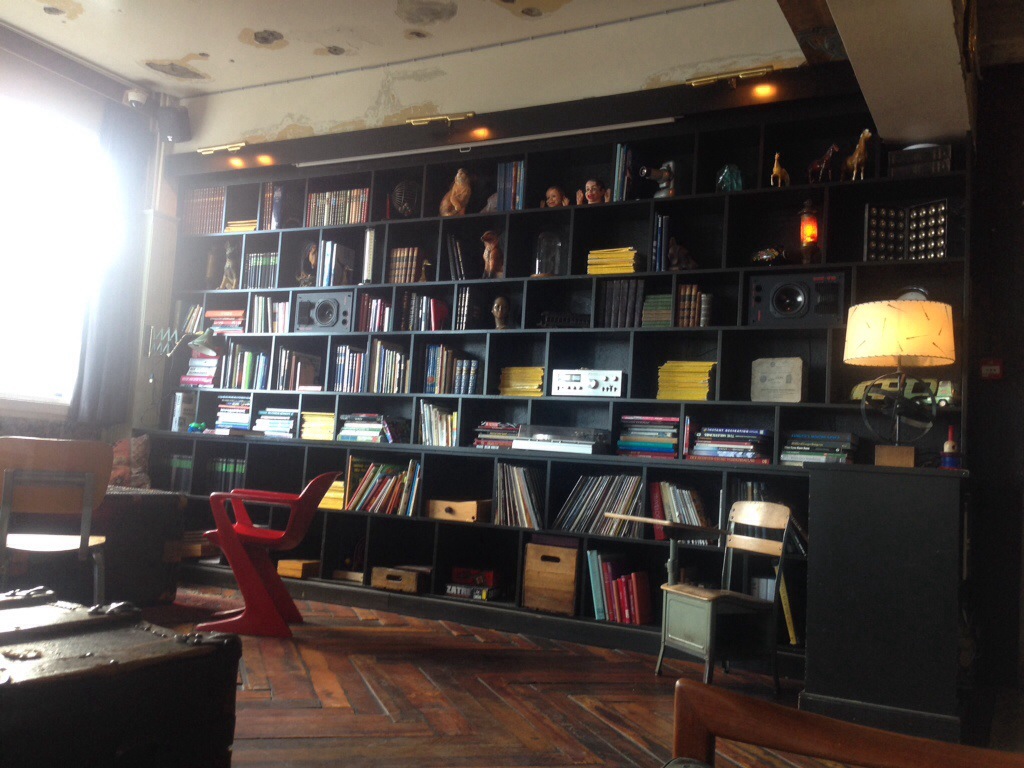 The flight in arrives in the early morning local time, 0630, and the shuttle ride to The front door of the Kex takes forty-five minutes or so, leaving a bit of time before the 2pm check-in time. I lock up my backpack at the desk and decide to have a little breakfast before I'll head out to stretch my legs to combat jet lag.
The last time I visited here, I really enjoyed the breakfasts – lots of fresh breads, meats, cheeses, Skyr (Icelandic yogurt), fruit, and strong coffee. I loaded up my plate, filled a cup, and found a place at a table to settle. A few bites into my breakfast, something felt different in my mouth – nothing painful, it just seemed that one of my teeth wasn't where it was supposed to be. I surveyed with my tongue, then a finger to confirm that I had just broken a tooth. On a piece of bread. Yeah, I'm that much of a tough-guy. Apparently I swallowed the missing piece, but I believe it was part of a crown that broke away. Fortunately, it's not painful at all, but I'll be cautious and not chew on that side of my mouth with my usual reckless abandon. I was due to see the dentist, anyway.
After finishing breakfast, I set out to do some exploring and reacquaint myself with Reykjavik. With time to kill, I ended up walking to Hallgrímskirkja, an iconic church that towers over the city. As it was Sunday, and with time to kill, I attended the church service. I didn't understand any of it, but followed the queues of others and joined in the somewhat familiar stand up, sit down, fight, fight, fight routine of my Lutheran youth. The music from the huge pipe organ and choir was amazing.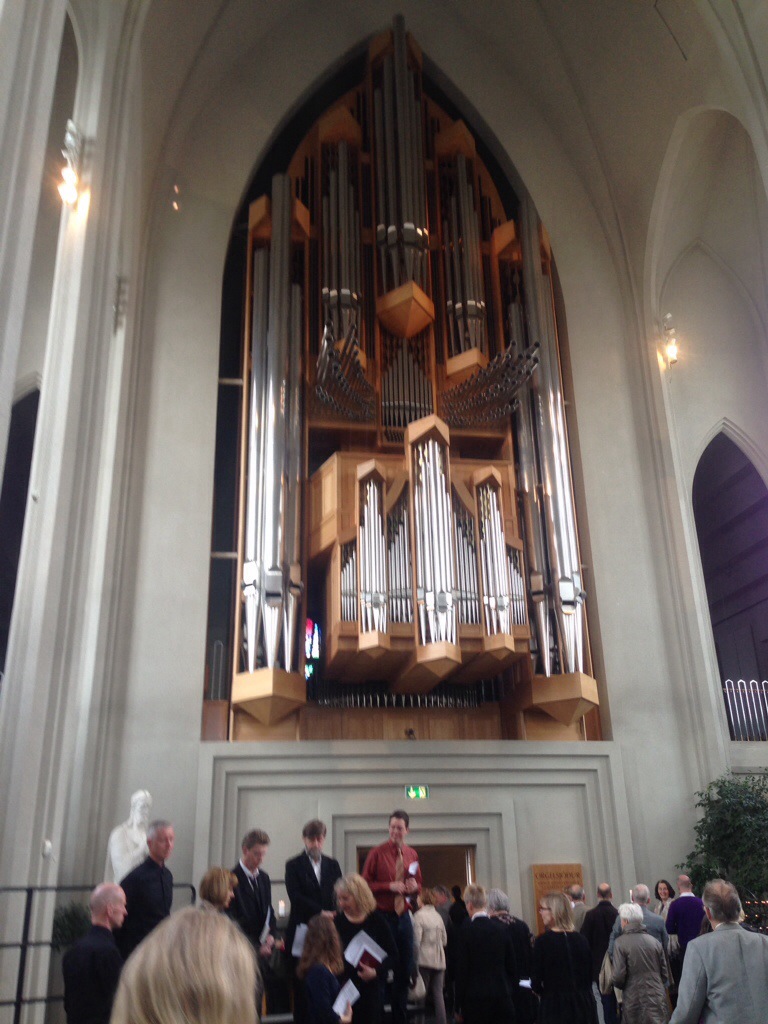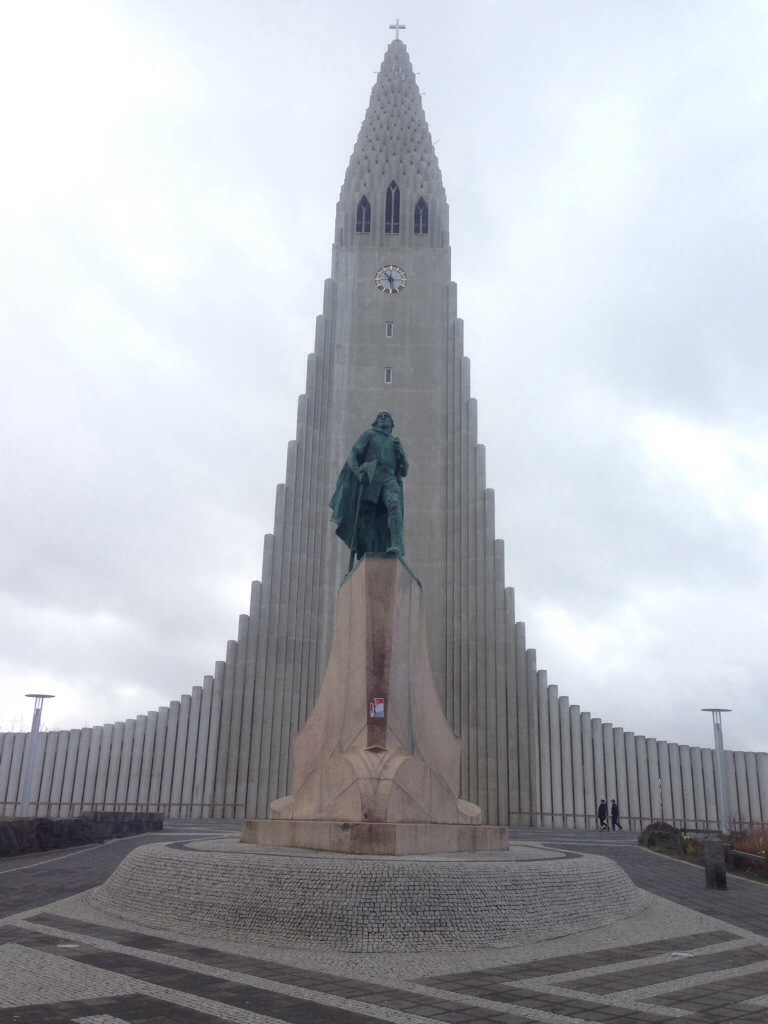 After a bit more walking and taking in the sights, I was able to check in to my room. A short nap felt good. I woke up, shook out the cobwebs, and got moving again. I managed to have dinner without injuring myself.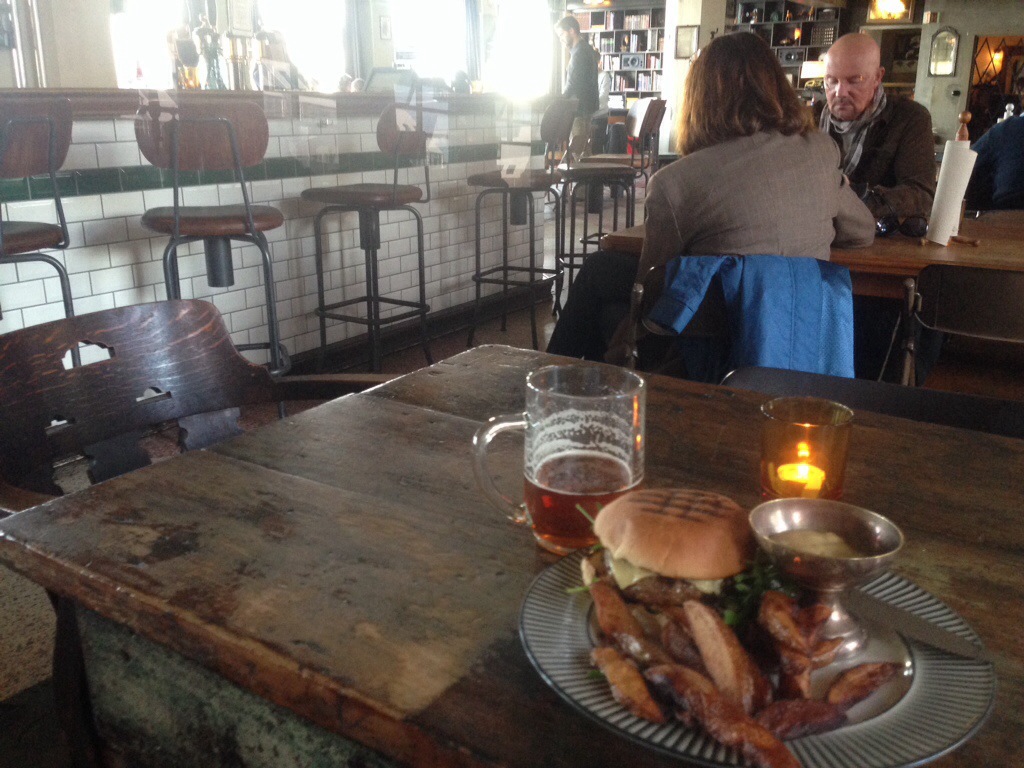 Here are some highlights from my visit to Iceland:
Two Things I Wish I Had Done
There were two things that I wish I had done on my last visit to Iceland. One was to sample the Icelandic delicacy hákarl, fermented (rotten) shark meat. I just didn't have the guts to eat it last time, but this time I just had to. While having lunch at Cafe Loki, I ordered a plate that included the shark and an obligatory shot of Brennivin, an Icelandic schnapps also referred to as "Black Death".
For being called one of the worst foods on earth, hákarl was that bad, but it wasn't that good either. The waitress warned me not to chew it too much, as chewing would release more of the ammonia from the meat, and that I should save it for last so as to not ruin the taste of the rest of my lunch. Sound advice. The Brennivin was good, or at least maybe the fact that it helped wash the shark down made it seem good.
I was lucky that I returned to Iceland and had the chance to experience hákarl. My lesson learned here is this: You never know if you're going to have a second chance at things – so sometimes you just need to suck it up and eat some rotten shark. (I'd love to have that quote attributed to me some day.)
The other thing I didn't do last time I was here was to visit the Blue Lagoon. It seemed a bit touristy and expensive, so I decided to skip it. After talking to people who had been, the consensus was, it is touristy and expensive and totally worth it. They were right, it was wonderful, especially once you became accustomed to the farty aroma, common around the country, rich with geothermal energy resources.
The Blue Lagoon is a geothermal pool, which is actually the outflow of a nearby geothermal power plant. The waters are said to be healing. I'm not sure about that, but they sure were relaxing, especially with a rejuvenating silica mud mask.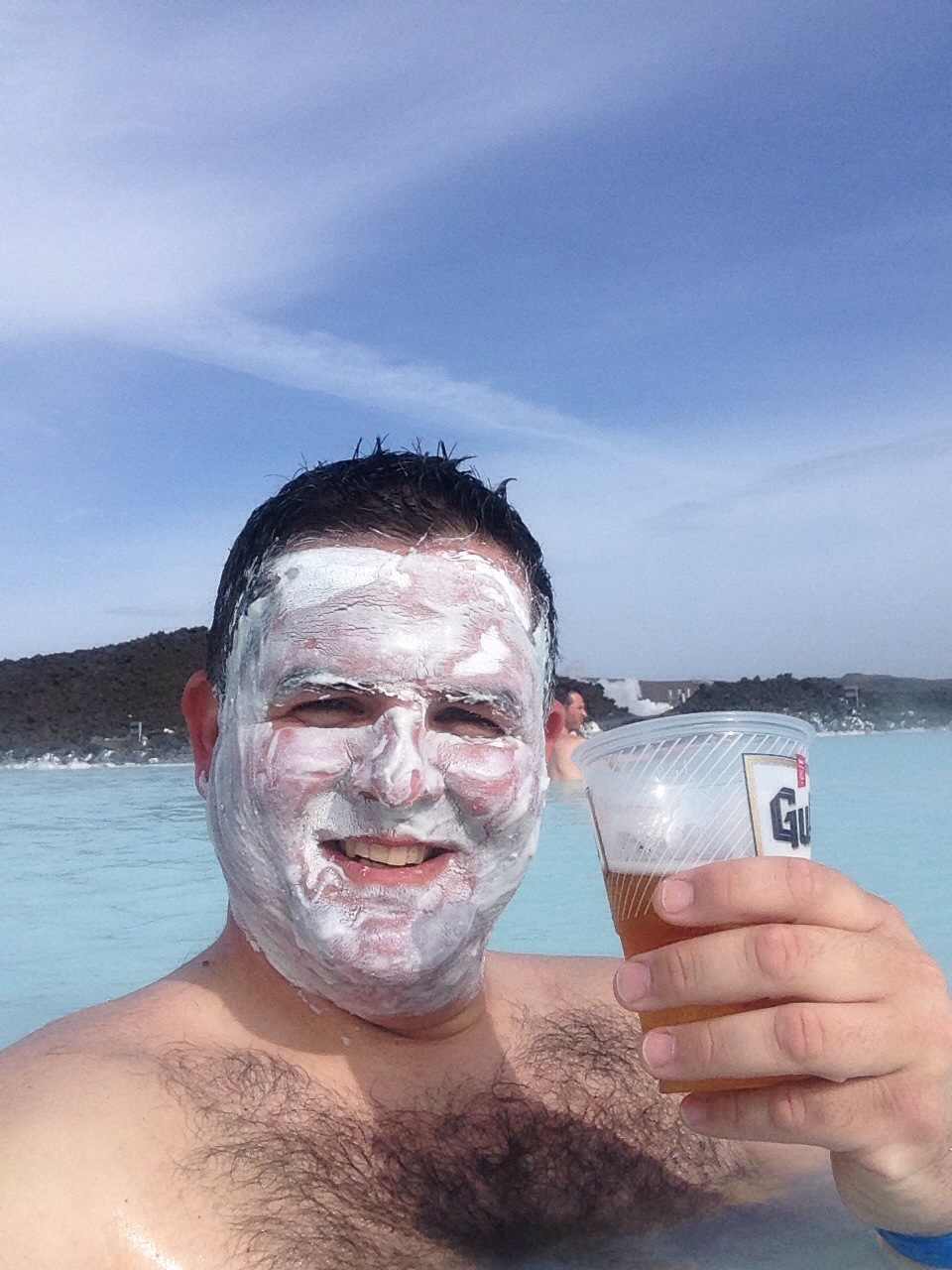 Two "Day Trips" in One Day
I rented a hilarious little car from a rental agency just steps away from the Kex. I guess the car, itself wasn't hilarious, just not the type I'm used to driving. It was a Nissan Micra, and was really a nice little car to drive. If I were sharing it with anyone – especially anyone of any size – we would have been rubbing shoulders and spilling out the windows. Otherwise, it was comfortable and handled really well.
There are a couple of very popular day trips out of Reykjavik, the Golden Circle, and the South Coast. I wanted to see both, especially the south coast, so I set out as early as I could.
Once I located the Ring Road, which circles the country, I made my way toward Vik, the southernmost point of Icleand, making stops along the way to visit some amazing waterfalls and other sights.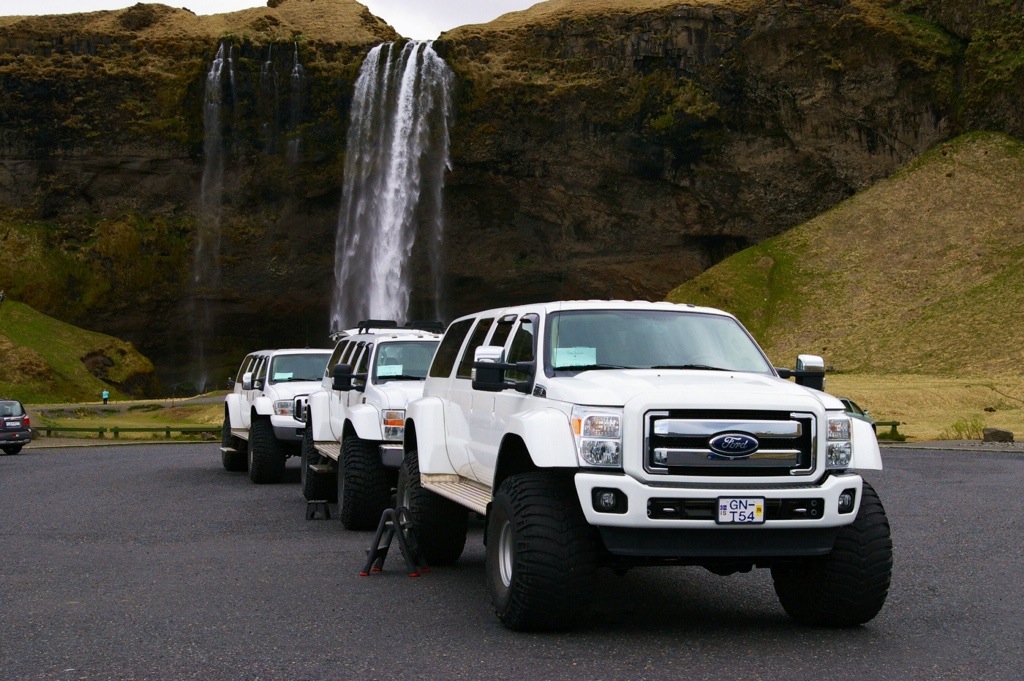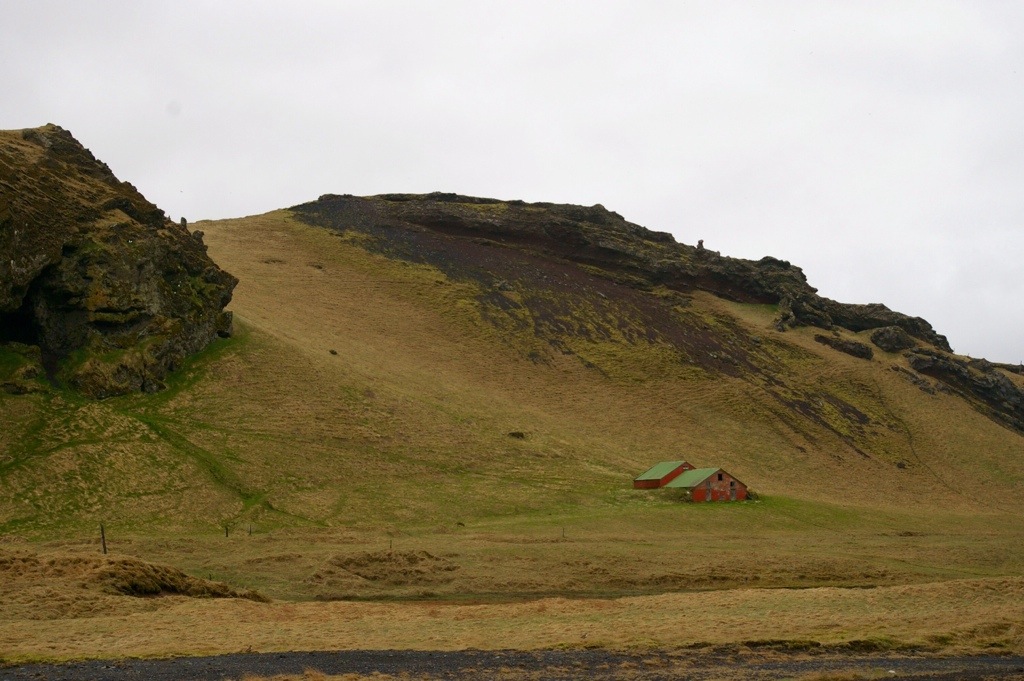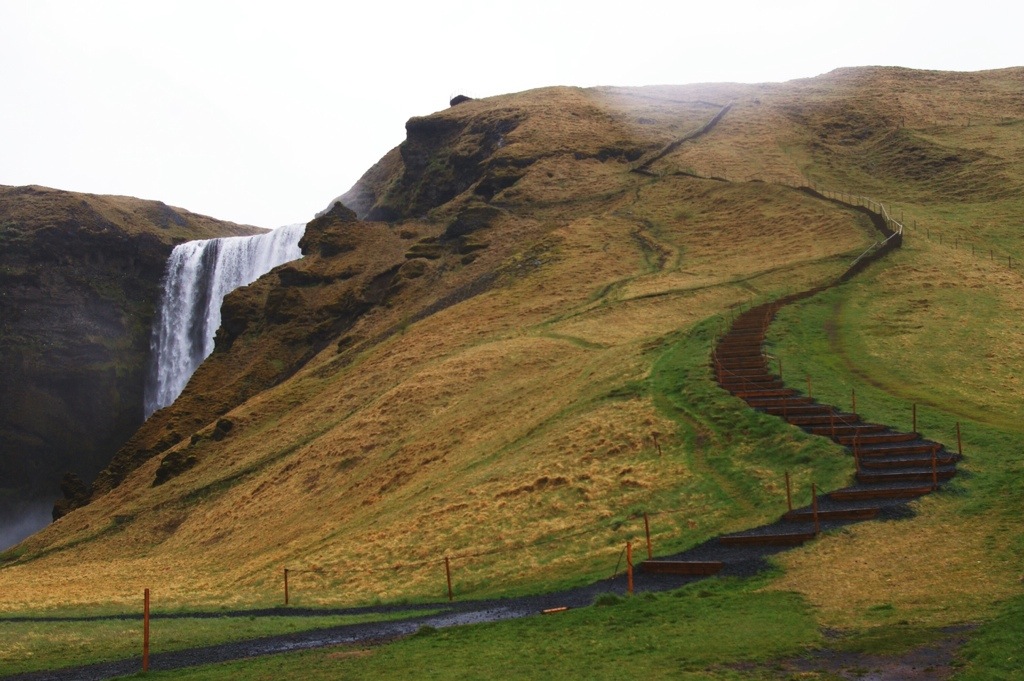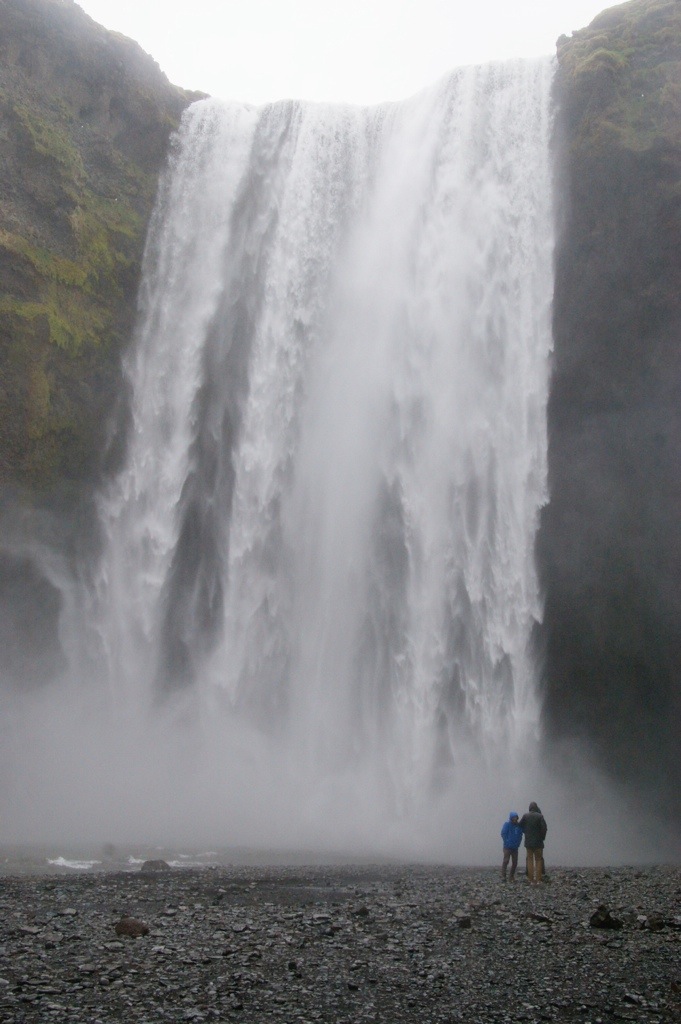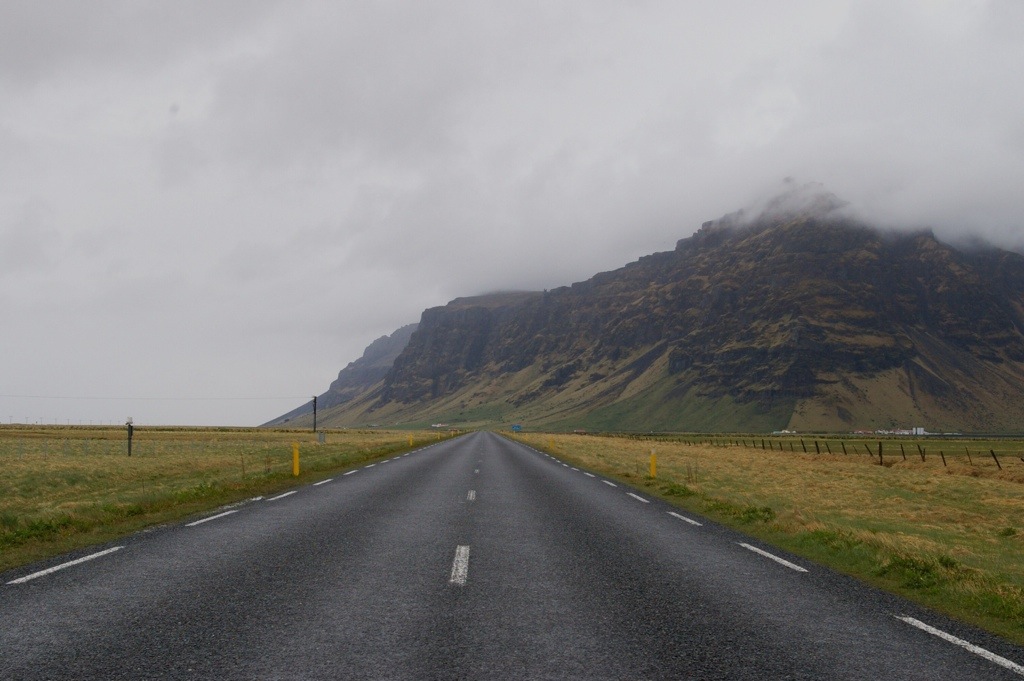 The south coast, near Vik is known for its black sand beaches and basalt columns. Standing here, there is nothing between you and Antarctica – except water.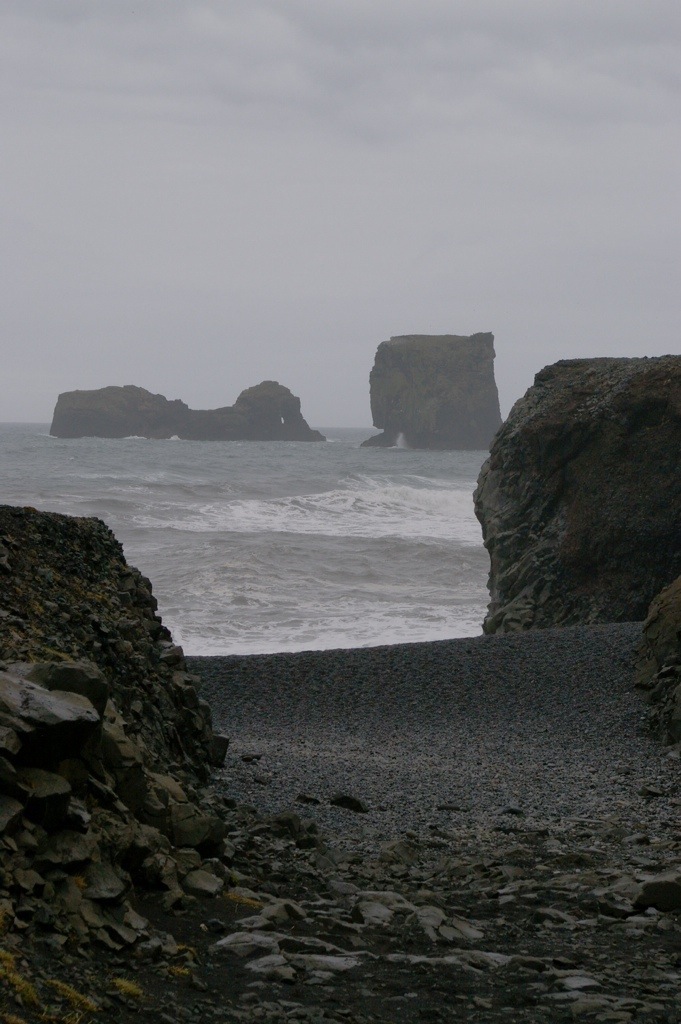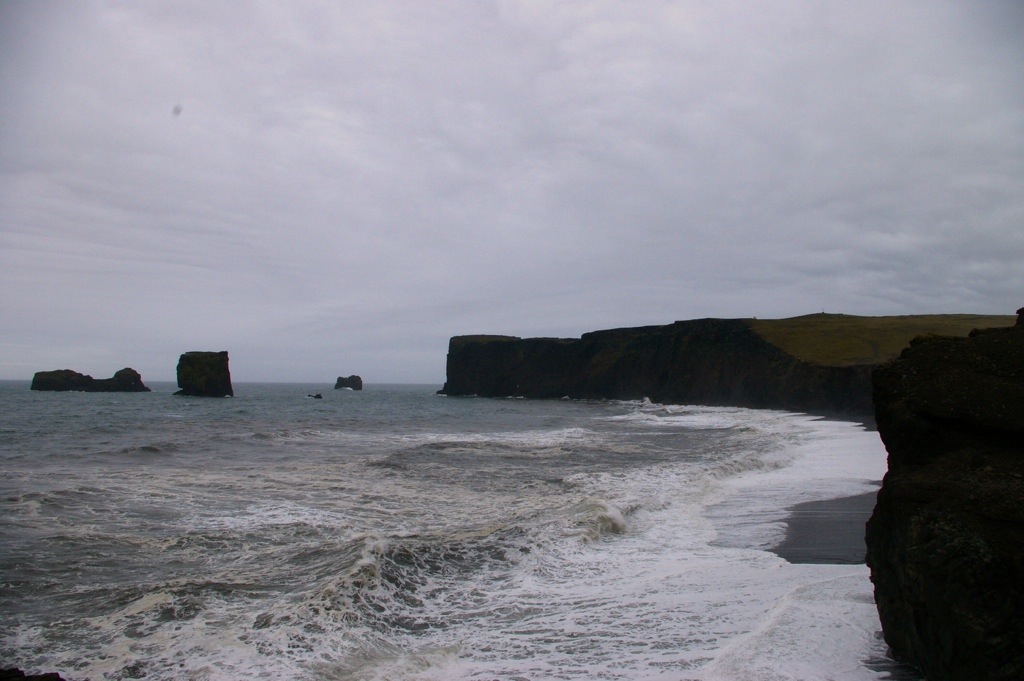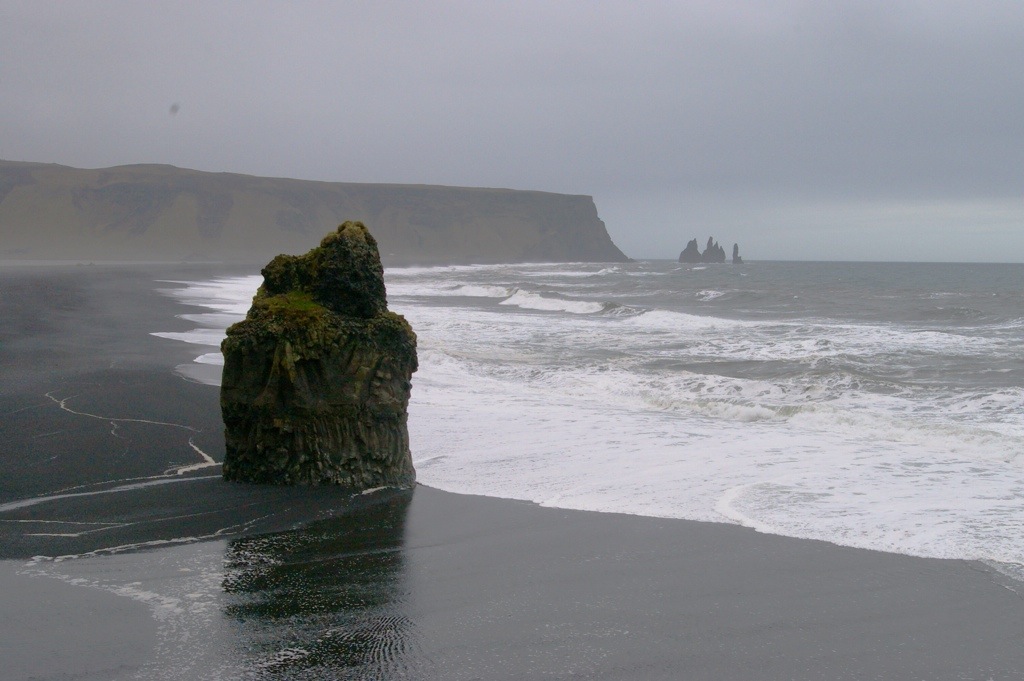 After a quick stop, I turned the car in the direction of the Golden Circle. Along the way I stopped to visit some friendly Icelandic horses. These horses are a unique breed, originally introduced by the Vikings and the only breed of horse in Iceland. To prevent disease, no other horses are allowed to be imported, and once one leaves the country, it cannot return.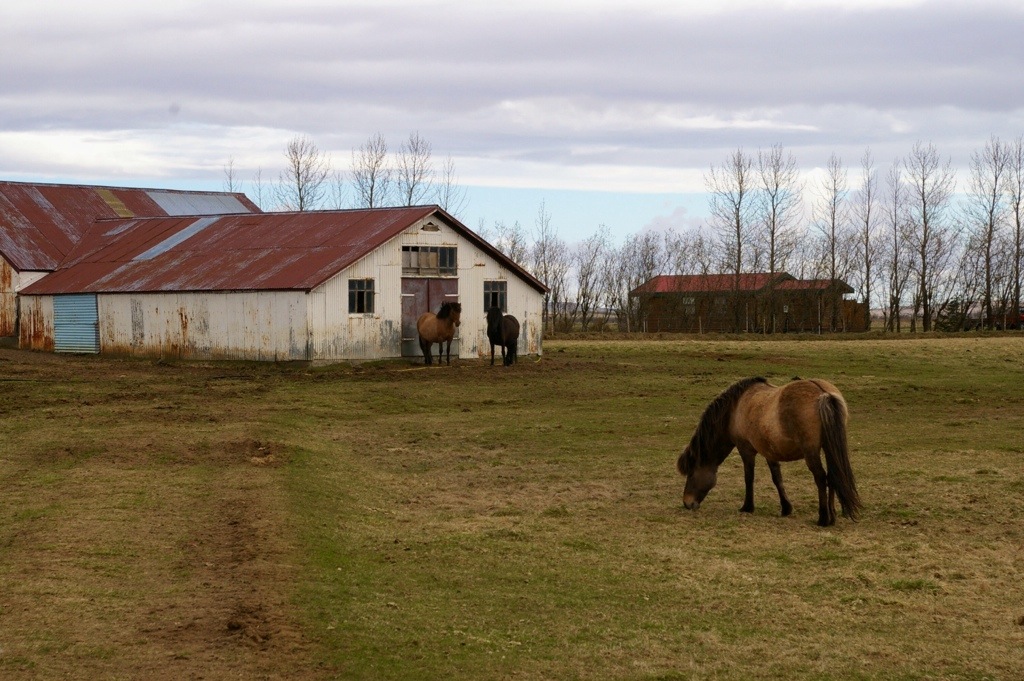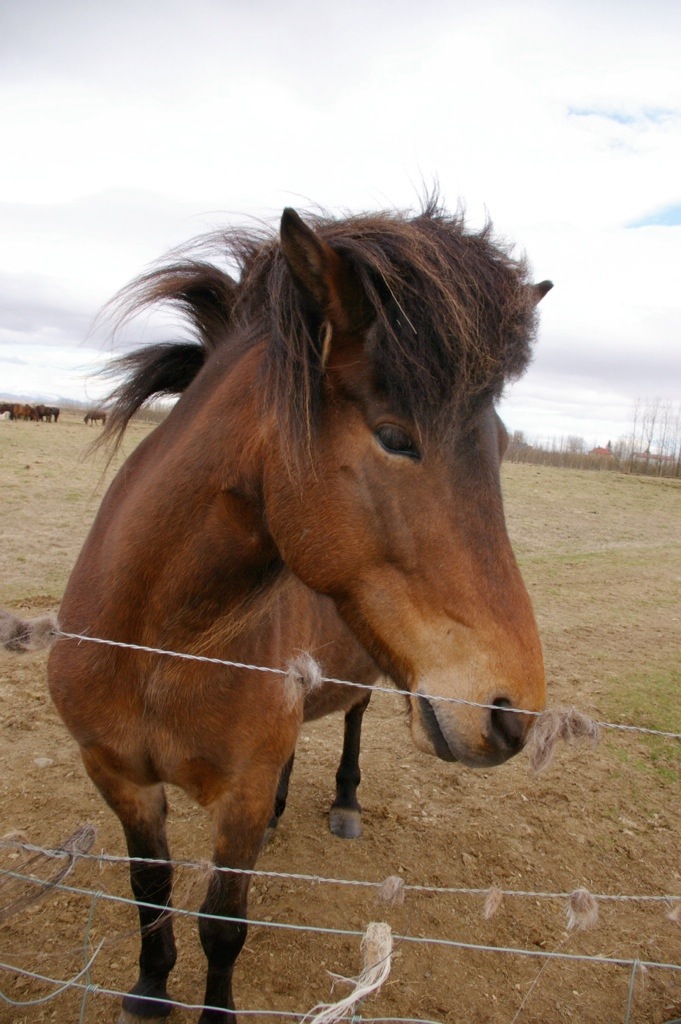 Although I didn't have much time, I managed to make stops along the Golden Circle Route on my way back to Reykjavik.
Gullfoss, one of the most visited attractions in Iceland, was my first stop.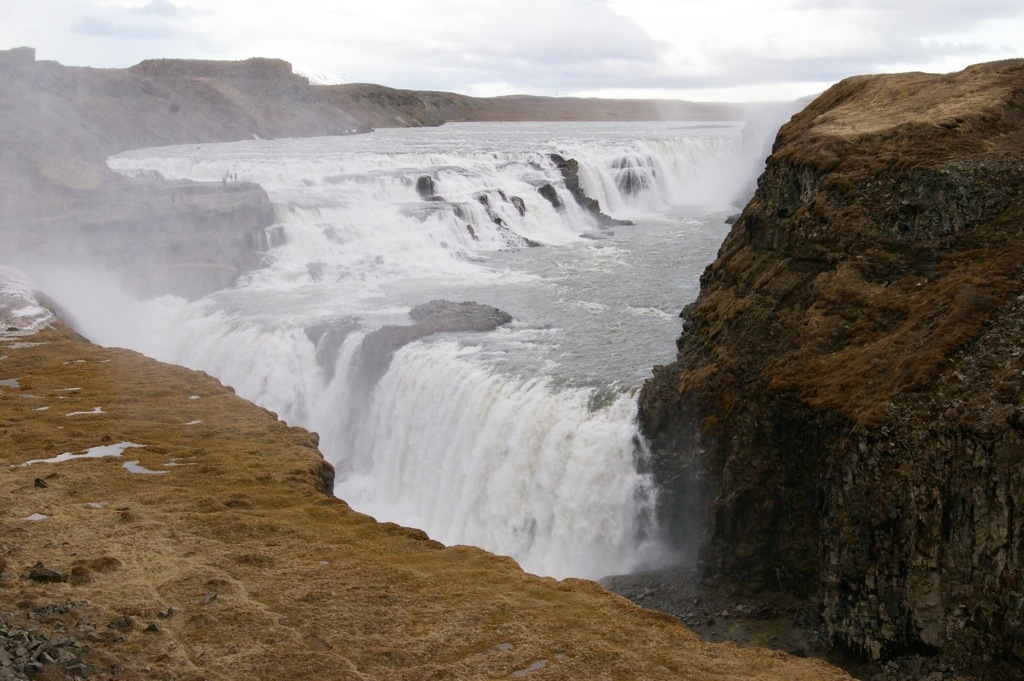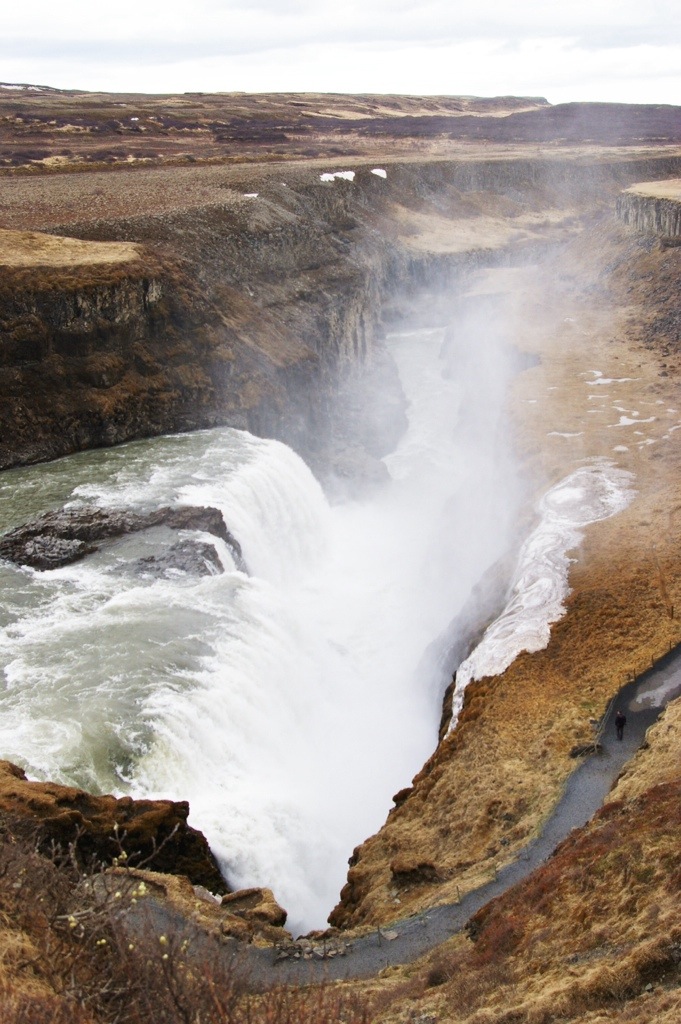 I stopped at Geysir, where all other geysers got their name – it's an Icelandic word…
Þingvellir National Park is an amazing place, both for the scenery and history.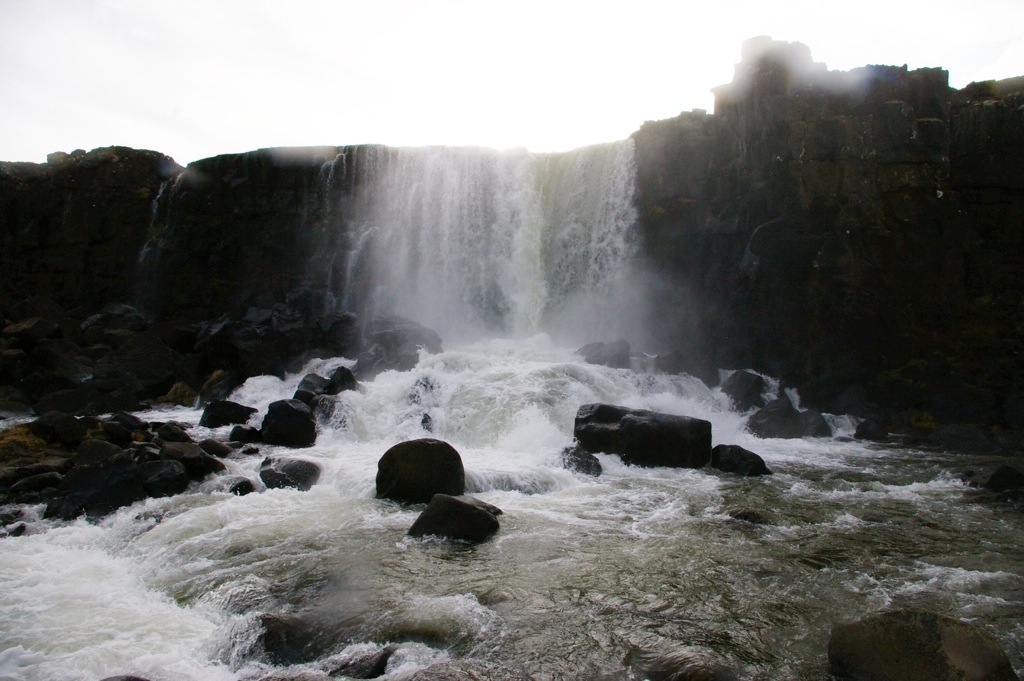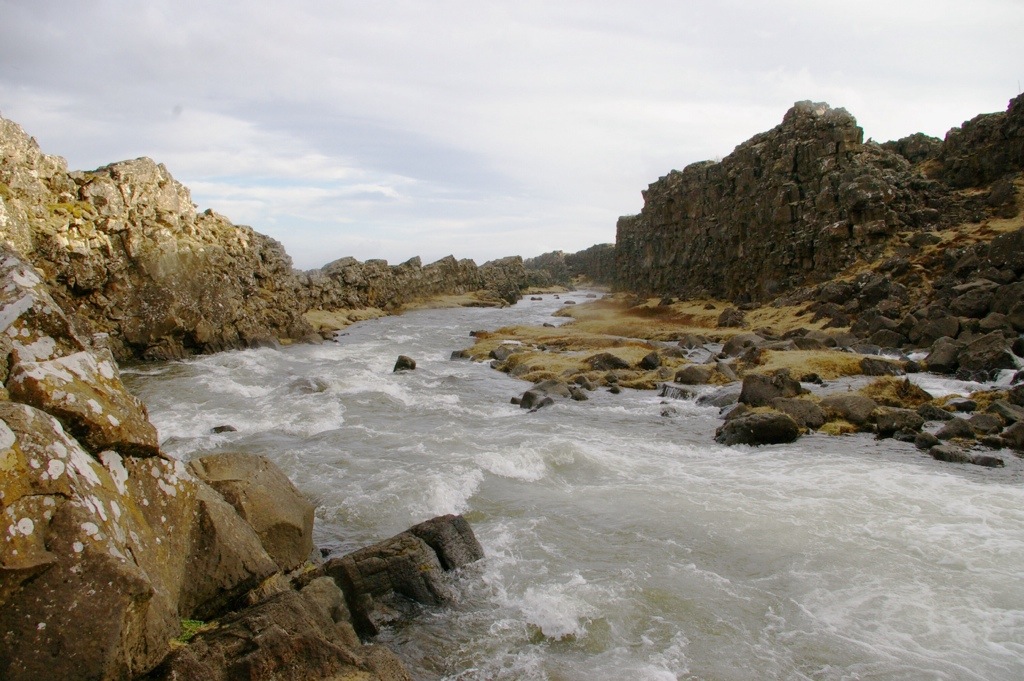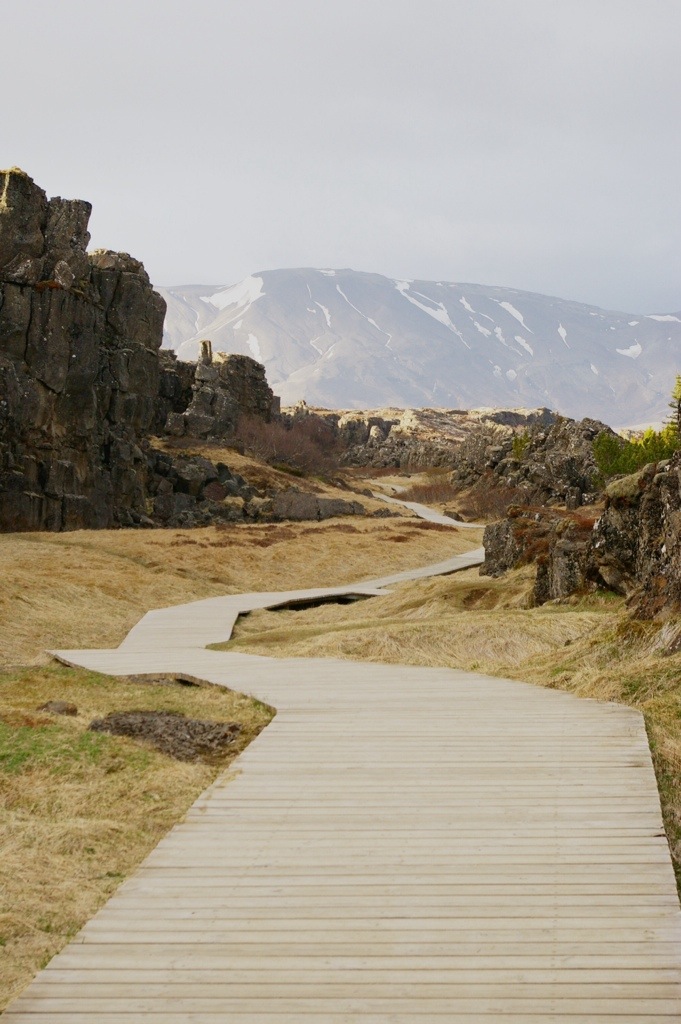 Right around twelve hours later, I was back in Reykjavik and turning in my rental car. If I were to do it again, I'd allow two days for this trip to be able to spend more time in these amazing places.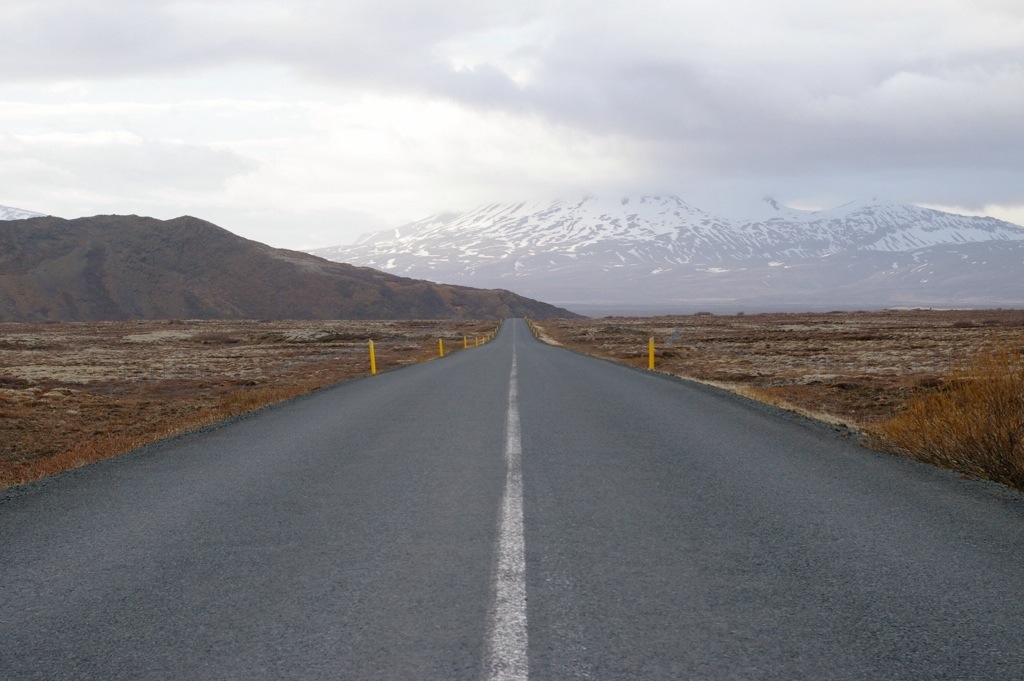 After a bite to eat and one more Icelandic beer, it was time to get some sleep. The 4:30 am shuttle will take me to the airport and then on to my next stop: Copenhagen, Denmark.