With the recent summer-like spring weather, I was thrilled to finally have an opportunity to get away from the dock for a few days. Between work obligations and boat projects, I simply haven't had the time to get out when the weather has cooperated. Unlike years in the past, when I've done a considerable amount of winter cruising, this time around I haven't been out since September.
I recently completed installation of new electronics, including a Raymarine C97 chart plotter, Raymarine Quantum Radar, and Si-Tex Class B AIS Transceiver. The radar sits atop a PYI Seaview radar mount on the hardtop. In addition, I had the boat in the yard for bottom paint, a new thru-hull transducer, and a buff and wax of the hull.
With projects done, new toys to play with and learn how to operate, and a few days off, I grasped the opportunity and left Anacortes with a late afternoon start Sunday. I had a wonderful run to Fossil Bay on Sucia, arriving just before sunset.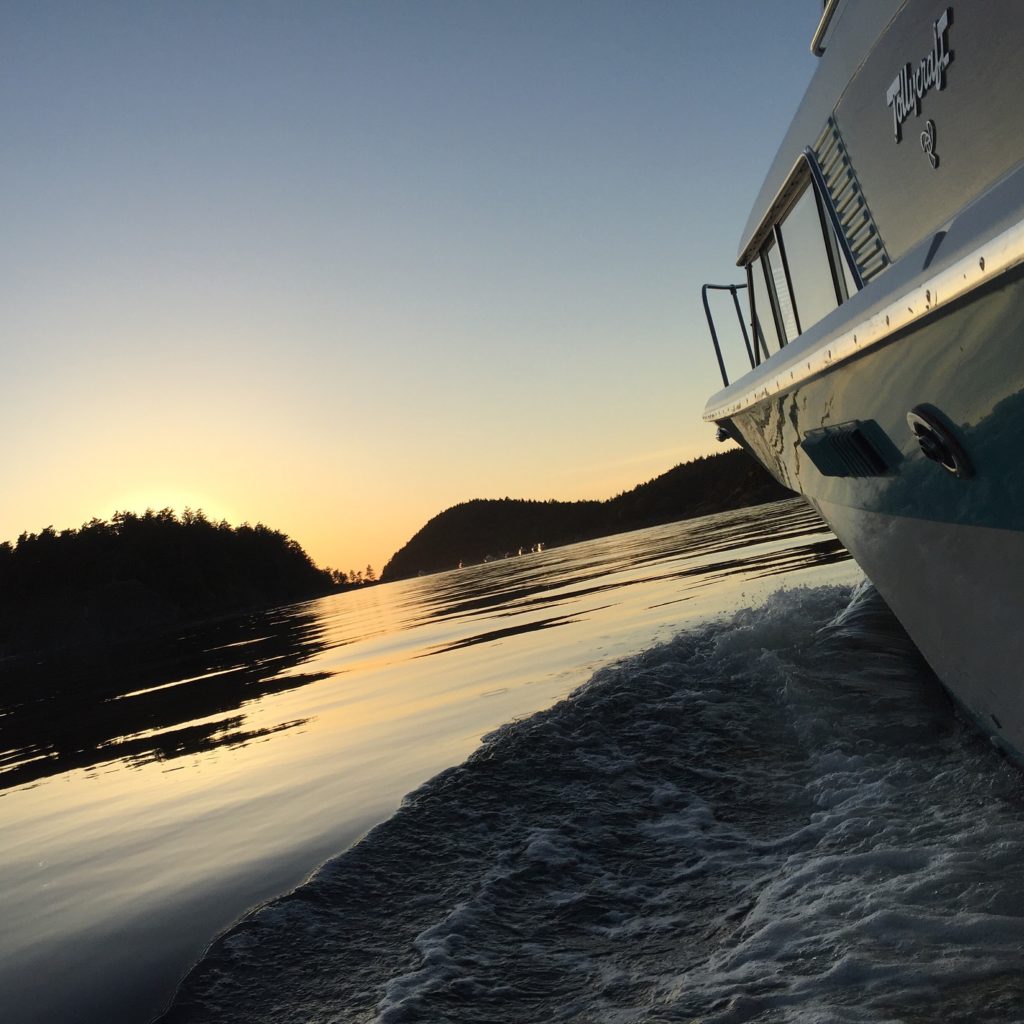 There were several boats in the bay, but plenty of room at the dock and several vacant buoys. I chose a buoy and enjoyed the quiet night.
Monday morning I launched the dinghy and went to shore for a hike to Ewing Cove and back, among springtime's greeting of blooming wildflowers.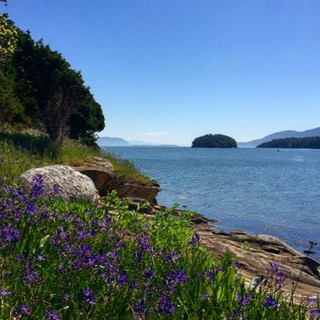 Back on the boat, I decided to do some cleaning, and was caught in the act (and on camera) by Pete and Jean from Thorfin, who were out for a dinghy ride from Shallow Bay.
Tuesday evening the clouds rolled in, and winds blew on and off throughout the night, but nothing like the marine forecast had predicted. The updated forecast was calling for northwest winds Wednesday, so in the morning, at a leisurely pace, I started up and pointed in the direction of home, with no intent of actually going home.
I found the buoys at Eagle Harbor on Cypress Island nearly empty, so I grabbed the furthest inside the bay. Another hike on Cypress brought my two-day mileage to around twelve.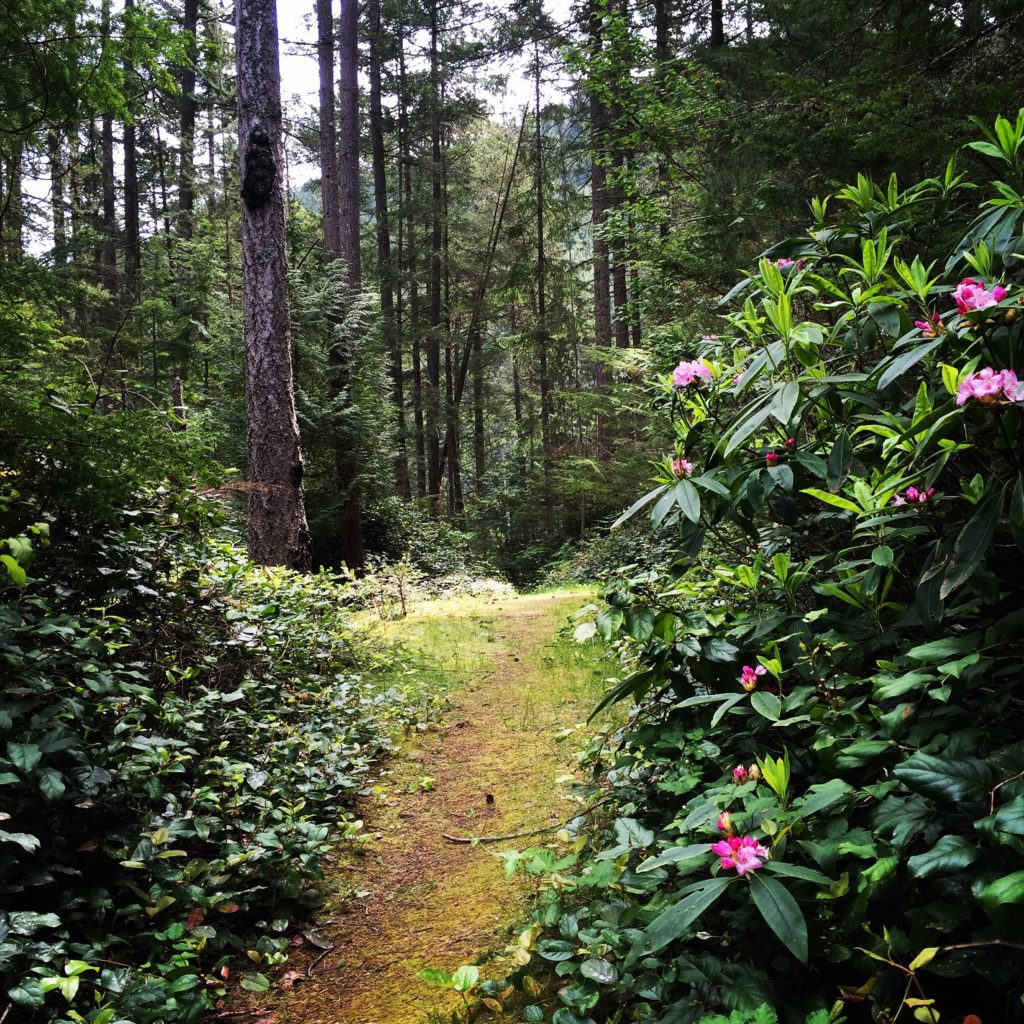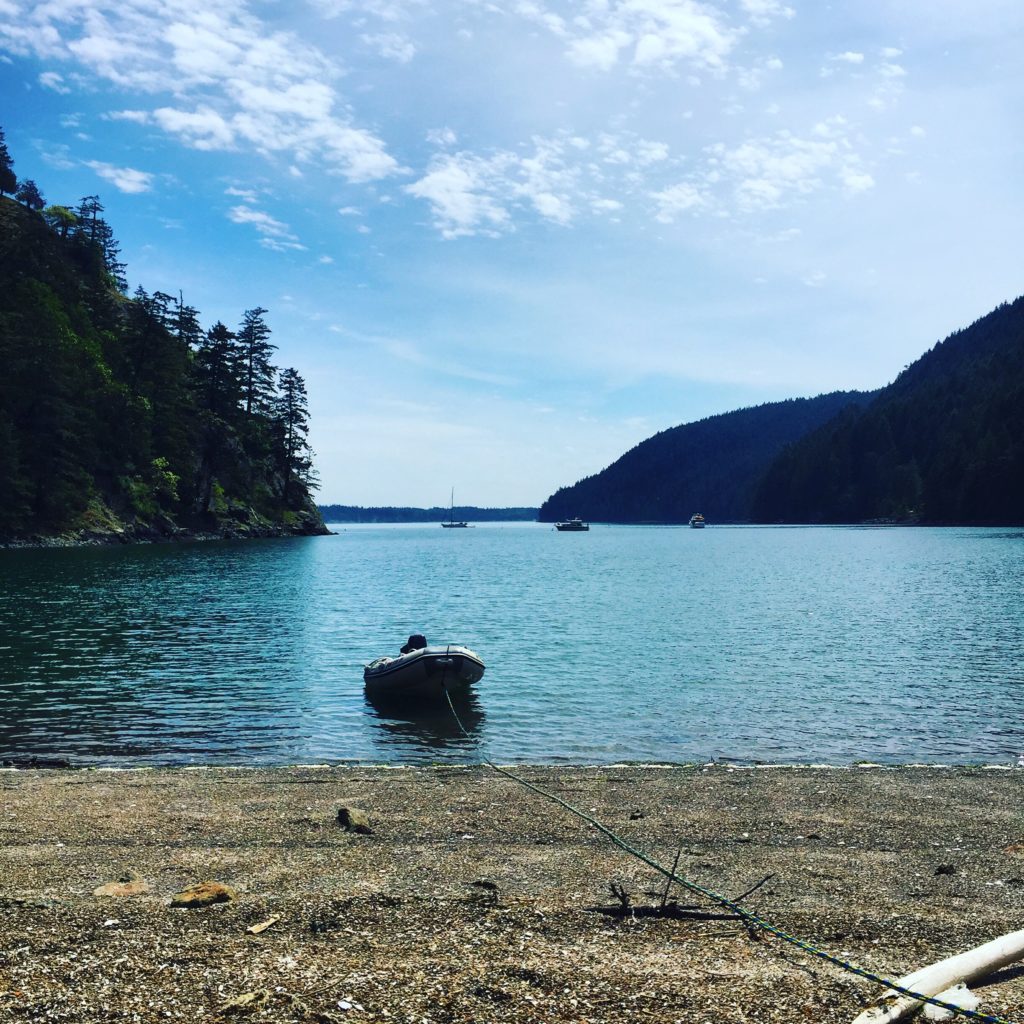 I was sheltered from the northwesterlies, and had a rather mellow night with the occasional sounds of rain on the decks. I woke to rain, but it didn't last long as I readied for the short trip home.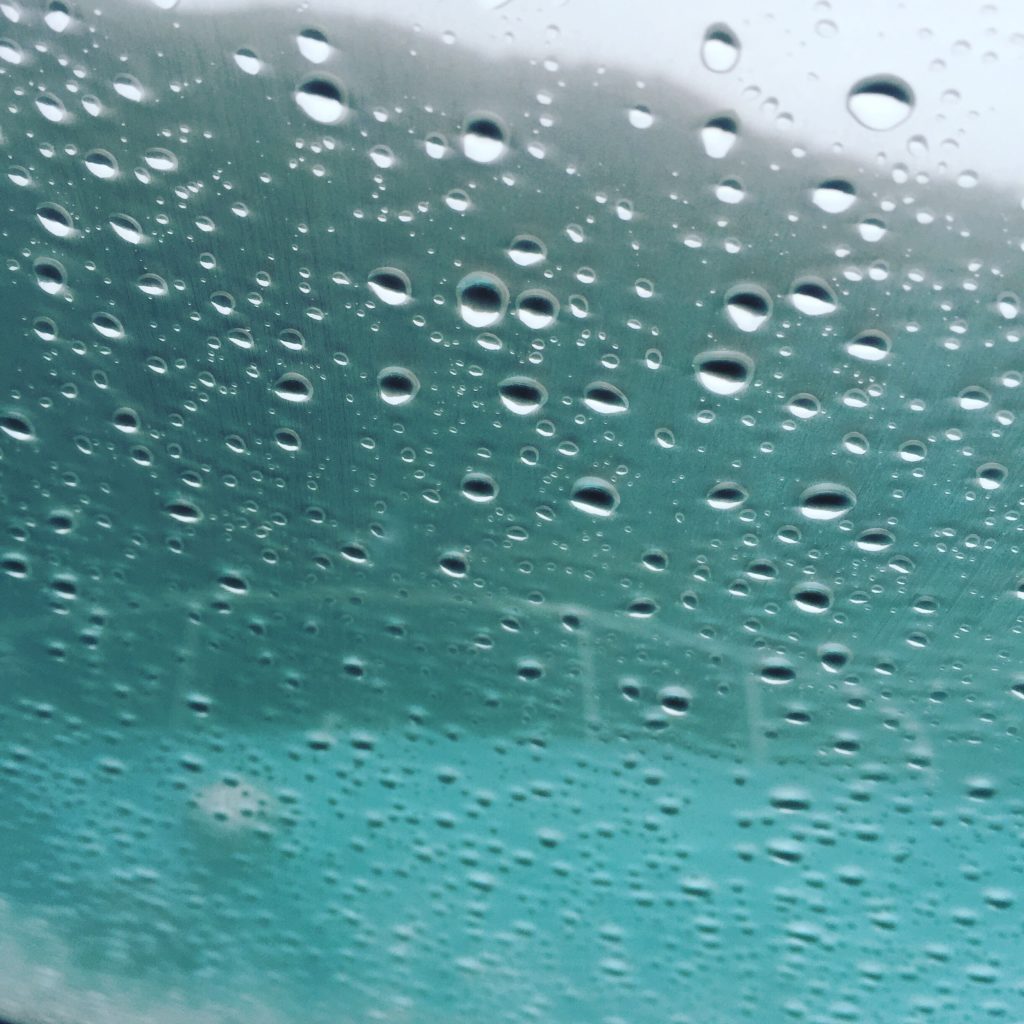 Just outside the bay I found where the wind had been hiding, and had a lumpy ride for about half of the trip home. Back in the slip, I the boat cleaned up and ready for the next cruise by early afternoon.
In a post earlier this year I introduced my new YouTube channel, and I've decided to create a video about this cruise, as I get the feel for shooting video, editing, and working with various music resources.
This first video will only take a little over seven minutes of your time. It's nothing too exciting, but it does offer sweet elevator music and some partial nudity. Feel free to subscribe, and give your feedback!