It's not very often that you get to celebrate somebody's 100th birthday, and I guess I can count the number of 100 year-olds I know on… well, one finger. This weekend I had the pleasure of joining scores of other admirers to help celebrate R.M. "Tolly" Tollefson's milestone birthday.
Coverage by The Peninsula Daily News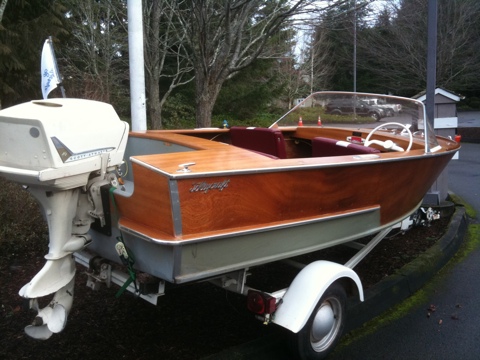 On Saturday, January 22, nearly 180 people packed Port Ludlow's Bay Club for a lunch celebration, where the guest of honor was warmly greeted with a standing ovation by Tollycraft enthusiasts, friends, family, and former employees. Although physically tired, Tolly was quick to recognize old friends and former employees he had not seen in years- exchanging hugs and inquiring about their families. He shared some touching remarks with the group, closing by reminding everyone to "keep on cruising".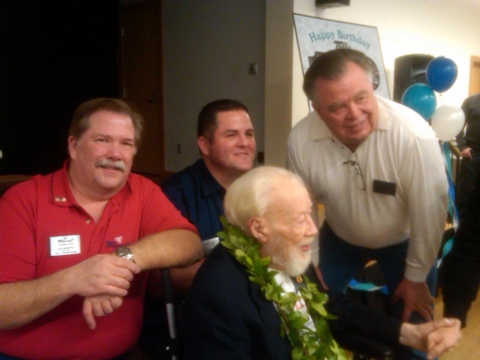 Later, an exhibit at the Northwest Maritime Center featured pictures and memorabelia from Tolly's 100 years and his boat-building legacy. The walls were lined with old drawings, photographs, and sketches. I was proud that Jolly Mon was among the collection of well-loved examples of Tolly's work.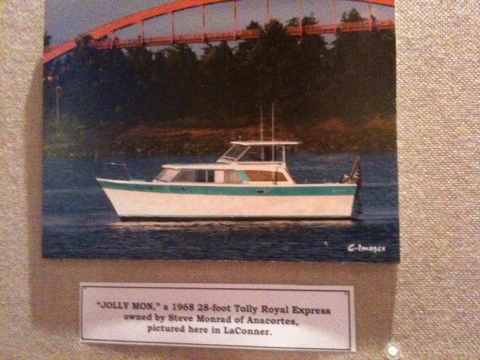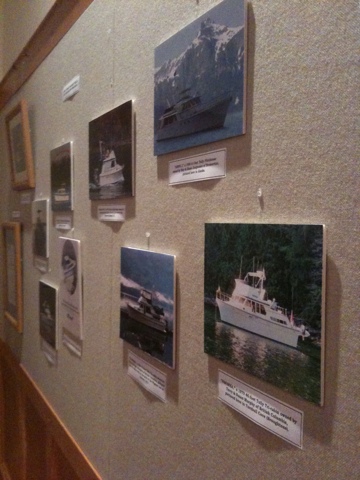 Among the works presented at the exhibit were several of Tolly's "Dream Boats". After retirement, Tolly drew a collection of boats that were never built, except in his imagination and creativity.