For my seco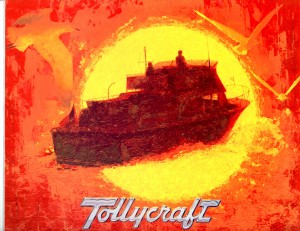 nd installment of "Boat Porn", I give you the brochure featuring the entire line of 1970 Tollycraft Yachts.  This was the year that Jolly Mon was built, so this piece is near and dear to my heart.
1970 was the third full year that the PLiCOR hulls were produced,  and the new 40 Tri-Cabin was unveiled, replacing the classic glass over wood 38 Tri-Cabin.
I have stacks and stacks of pieces waiting to be scanned, but for now check out the offerings from Tollycraft  in 1970, and the accompanying 1970 price list, and feel free to save or print a copy if you'd like!