On this rainy January day, I've decided to warm up the scanner and crack open my "boat porn" stash.  Flipping through my growing collection, I came across the 1968 Lyman Boats brochure.
Lyman Boats began building clinker lapstrake boats in 1875 in Cleveland, Ohio, designed to handle the rough waters of Lake Erie.  The popularity of fiberglass boats led to the end of Lyman's near-century of production in 1973.
Although not a northwest boat, Lymans do have a cult following, not unlike my beloved Tolly, and it's not unusual to see a well-loved specimen on our local waters, as they remain a popular classic wooden boat.
Feel free to download, print, or share the attached pdf.  The file is pretty large, so it may take a moment to download, depending on your internet connection.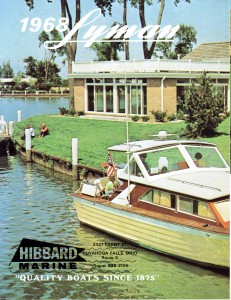 I plan to scan and share more of my collection, so stay tuned to see what I might come up with next!